By Esther Alexander
In this exclusive interview, the CEO of the African International Housing Show AIHS, Festus Adebayo, reiterates the impact of AIHS on Nigeria's housing sector.
What is Africa International Housing Show all about?
Africa International Housing Show is where leaders in the housing and construction industries in Africa meet to network, exchange ideas, and proffer solutions to problems relating to the sector.
It is that place where the latest trends and building technology are showcased, where you meet the building materials, the real estate professionals, the financiers, policymakers, housing ministers, etc., under one roof.
It is a neutral platform where the architect can interact with engineers, engineers with town planners, it is that place where the issue of mortgage and finance will be discussed, how to attract investors, and how to proffer solutions to housing challenges in Nigeria will also be discussed among others.
In your own assessment, how has AIHS impacted the housing sector since its inception?
Let me start by talking about its economic value, AIHS has over the years impacted in real estate businesses across Nigeria, Africa, and beyond. Take a look at exhibitors, who have been coming since its inception, sponsors, and participants, many started small but have grown over the years.  
I can tell you that AIHS is a business builder especially, I can tell you that over 100 billion naira worth of transactions have taken place at AIHS, from those who are selling houses, building materials, alternative energy, etc.
We also got the use of a pension fund for housing through AIHS, on the AIHS platform we demanded that Shelter Afrique should change from a dollar to a naira loan so many Nigerians can benefit, and that has been achieved as we speak.
We also demanded that the interest of people who are below the ladder should be considered by the government by providing an institution that would be responsible for the building of low-cost housing that we got through the establishment of family home funds.
We have requested that states should have a specialized ministry for housing and we also achieved with the establishment of state ministries for housing in over 70 percent of states in Nigeria.
We may have not gotten to the promised land, but I tell you we have made a lot of advocacies in the area of housing.
In the course of debates that were initiated by the Show, one of the top recommendations for state governments to adopt in addressing the issues relating to land was the establishment of a Land Geographical Information System (LGIS).
So far, this has been adopted by most states in Nigeria, and it has enabled them to create comprehensive data on lands and their allocation.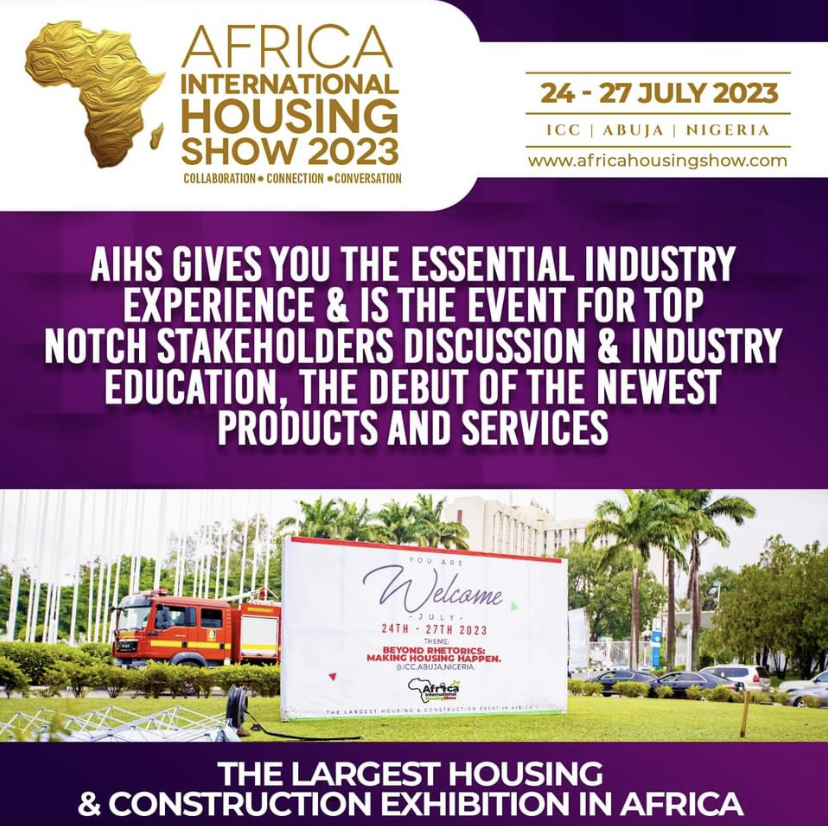 How has AIHS contributed to breaching the housing deficit gap in Nigeria?
AIHS has contributed to breaching the housing deficit gap through the contribution of the private sector, and this will lead me to say that there's a need for enabling an environment for real estate businesses to thrive.
Enabling the environment begins with access to land, a good number of our governors rarely sign C of O and when they do, it becomes a ceremony. On that note, many of the housing projects have no title, and with this, it becomes difficult to transact.
It is vital for the new administration, ministers, and even the incoming minister of FCT to show interest in the aforementioned challenges, especially in providing legal title to land.
And that is why the second day of the event will feature an international-finance session, which will focus on how the International Finance Corporation IFC can assist real estate developers in the area of affordable housing.
The session will focus on various opportunities that are available at IFC to finance the housing deficit in Nigeria. Also, the session will look into the issue of Edge building or call it Green Housing. The effect of climate change on affordable housing development will not be left out by international experts that have been invited.
The IFC edge building is one of our major partners for AIHS 2023. The international platform of AIHS will be used to issue certificates of certification to some organizations that have passed through the Edge Building program from different parts of Nigeria.
Another issue that will be addressed at AIHS is the issue double digits interest rates, inflation which has been a barrier to mortgage transactions.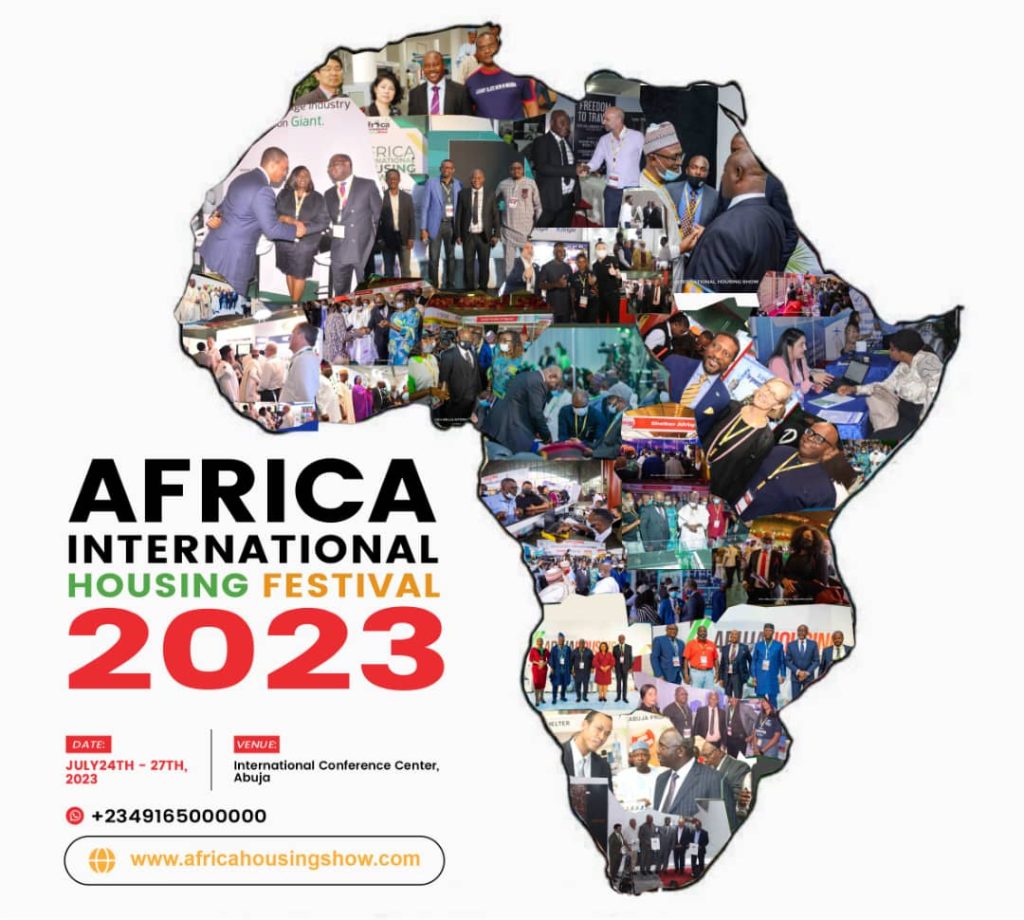 What is the uniqueness of this year's theme?
The theme for this year's AIHS 2023 "Beyond Rhetoric to Homes: Making Housing Happen" was chosen out of due consideration to several discussions underlying theories without implementations.
We are tired of talking, it's time for action because every year the population of Nigeria keeps increasing at the progression where available houses do not commemorate the figures.
The theme is a call for practical activities in the housing industry, mortgage sector, social housing, land allocation, access and development, and housing finance, among others which is coming at a time when Nigeria is graced with a new administration.
Please permit me to inform you that as we get to AIHS 2023, the first day of discussion will be finding a solution to the problem of real estate data. The former Statistician General Yemi Kale will join us in that session alongside the Director of Housing  Census Mrs. Arinola Olanipekunfrom the National Population Commission NPC.
Policymakers, developers, financiers, etc., will all be present during this session to address the issues of land grabbing, building collapse, regulations in the sector, and real estate fraud among others.
We shall also be having the University of Lagos's master class powered by the Center for Housing and Sustainable Development CHSD under the leadership of Prof. Timothy Gbenga Nubi on Day 3. This session will draw participants from not less than 18 countries who are partners to Unilag in the area of research and development for habitable cities.
READ ALSO: Kaduna State Governor to attend AIHS 2023