1. Building Information Modeling (BIM)
Building planning and designing is a collaborative process that requires inputs from multiple stakeholders including engineers, architects, builders, and clients, among others. With the traditional method, it is difficult to visualize changes in real-time as everyone works on their unique files. This results in generating multiple versions of the same plan and causes confusion. Advanced BIM tools solve this problem by providing a central database and enabling everyone to work on a single shared model. While 5D BIM allows for the cost and time overlays, 6D BIM also accounts for energy budgeting. These solutions identify clashes during the initial stages and improve overall workflow efficiency. In combination with AR and VR, building information modeling enables fast testing in simulated environments.
VisualLive enables Immersive BIM Visualization
US-based startup VisualLive develops immersive BIM visualizations for construction sites. The startup uses cloud computing to import large-size BIM files into HoloLens wearables and mobile devices while maintaining all geometries, textures, and materials. The downloadable plugin generates a unique QR code for each model in BIM. The mobile application then scans the code to overlay the model on the actual construction site. By using the solution, construction planners detect design errors before construction begins, hence, saving costs and time.
BIMCRONE develops Advanced BIM Software
Turkish startup BIMCRONE develops advanced BIM software that allows all the construction stakeholders to manage, report, and monitor their projects in real-time in a single platform. It provides pre-construction features like revision management, team collaboration, and clash detection. During construction, BIMCRONE enables collaboration, asset management, delay analysis, field monitoring, change management, and overall project management. The solution also offers post-construction solutions where stakeholders track asset availability and manage financial transactions.
2. Construction Robotics
Construction continues to be one of the most labor-intensive industries. It includes many repetitive and time-consuming tasks which can be done faster through robotics and automation. Construction robots also reduce human-induced error and losses due to fatigue. For example, collaborative robots automate bricklaying, welding, rebar tying, painting, and many such repetitive tasks with great precision. Robotics solutions also automate heavy equipment and fleets for excavation, transportation, load lifting, concrete works, and demolition. This increases construction worker safety and significantly reduces operational time. Construction automation using robots increases the overall productivity of the project, reduces the labor requirement, and provides safety for dangerous or hazardous tasks.
Advanced Construction Robotics develops Rebar Tying Robots
Based out of the US, Advanced Construction Robotics is a startup developing rebar tying robots to automate rebar installation. The startup's TyBot and IronBot solutions perform repetitive and backbreaking tasks of rebar installation using artificial intelligence and computer vision. TyBot eliminates the need for manual mapping and calibration by auto-locating, auto-positioning, and tying up to 110 rebar intersections per hour. IronBot, on the other hand, relieves the burden of the heavy lifting by placing 5,000-pound bundles of both transverse and longitudinal rebar. Hence, it saves schedule time and reduces the risk of injuries as it does not require pre-mapping, programming, and calibration. The startup's solutions increase workforce productivity while keeping them safe.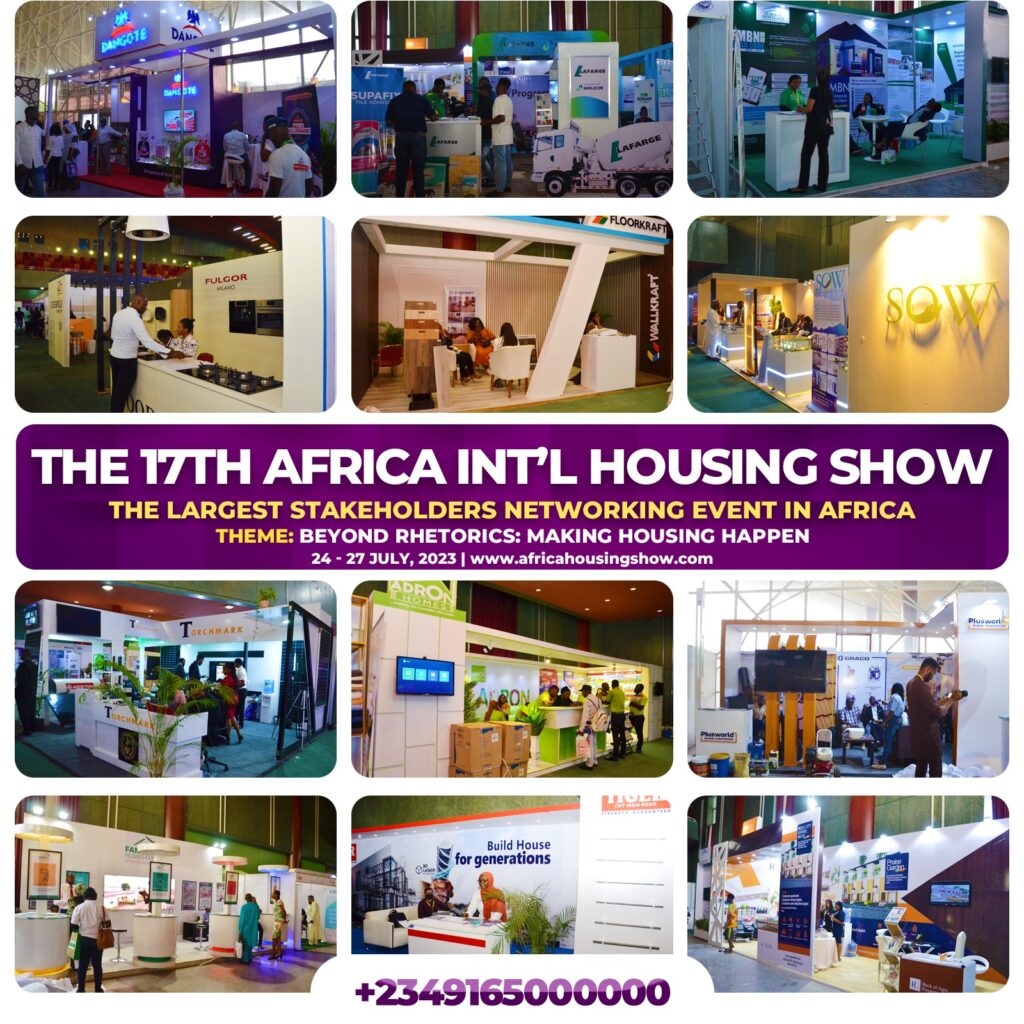 3. Construction Project Management
Digital project management, one of the upcoming construction industry trends, uses cloud-based software to achieve the goals of quality, time, and cost. Project management already has defined principles for each phase of construction. In the initial phase, the project manager uses AI-based predictive algorithms to understand the project feasibility. Once approved, the manager sets milestones for everyone and distributes the resources using enterprise resource planning (ERP) software. In addition to ERP software, cloud-based tools ensure transparency and allow for large volume data storage. Managers also use such software to track expected and actual outcomes of every task and gather insights into bottlenecks. Towards the end of the project, managers draw blockchain-based smart contracts to affirm legal obligations and prevent financial fraud. In this way, digital construction project management reduces waste, increases workforce efficiency, and ensures project completion by deadline.
Etch facilitates Construction Payroll Management
English startup Etch uses blockchain technology for construction payroll management. Using smart contracts, it reduces the time between work completion and payment. Employees' Etch wallets receive the money which is then transferred to an Etch card. The card is widely accepted and further eliminates the need of creating a bank account. Etch also reduces the administrative load of employers by automating payroll for employees as per their work and ensures timely payments. It eliminates the need to sign payrolls, comply with taxes manually, and check duplicates. This makes cash flow management more efficient for construction companies.
Constru builds Real-Time Project Management Software
Israeli startup Constru offers real-time project management software. It utilizes computer vision and robotic technologies to improve construction site visibility. The startup's platform deploys virtual engineers to monitor every job throughout the construction site. An algorithm identifies objects along with contextual information and compares them with the expected data to track the progress of projects. The platform also provides an overview of project schedules, budget overruns, and future risks. Project managers use this platform to streamline construction processes, acquire data-driven insights, and gain clarity on all ongoing projects.
6. Advanced Building Materials
As the construction industry shifts to modular and green approaches, advanced building materials are complementing the new ways of construction. Many innovative and sustainable materials are replacing the older ones, such as 3D printed concrete and basalt. Materials made from living organisms are gaining in popularity with self-healing concrete that uses bacteria. Moreover, sustainable materials such as mycelium composites, bioplastics, and biofoam also form a part of this construction industry trend. The next category of innovative materials includes aerogel, graphene, spider silk, carbon composites, hydroceramics, and nanomaterials. These materials are lighter and have a higher water holding capacity. Advanced wooden and aluminum materials such as bamboo, cross-laminated timber, transparent woods, and aluminum foam have higher strength and biodegradability. Startups are researching novel sustainable materials that are durable, low-maintenance, and energy-efficient.
Graphenglass develops Graphene-based Construction Materials
Spanish startup Graphenglass develops graphene-based construction materials. The startup develops graphene-based architectural products that include solar protection, component assembly, and wind facades. Graphenglass is a compact graphene with properties such as surface hydrophobicity, flame-retardant, color consistency for outdoor exposition, mechanical strength, or stopping microorganisms from spreading. These features make it suitable for use in extreme environments. The solution benefits builders and owners, as well as the environment, by improving the energy efficiency of buildings.
N.Z Future Forest Products provides Engineered Wood
New Zealand-based startup N.Z Future Forest Products provides modular timber-based solutions for the construction industry. The startup engineers CLT cross-laminated timber (CLT) and glued laminated timber (GLT) which are useful in modular construction. The engineered wooden has enhanced properties like durability, strength, stability, seismic resilience, thermal performance, fire resistance, moisture management, vapor diffusion, and design flexibility. N.Z Future Forest Products aims to replace the use of carbon-intensive concrete and steel with environment-friendly wooden materials.
4. Offsite Construction
Offsite construction, one of the emerging construction industry trends, allows designing, manufacturing, and fabricating building elements in a factory. In traditional construction, weather conditions increase costs by introducing contingency fees and require extra labor hours. Onsite construction also produces a lot of material waste. Offsite construction, on the other hand, transforms the construction lifecycle in terms of sustainability, worker safety, and quality. It incorporates a range of innovative materials, 3D printing technology, and novel assembling techniques. The first part of offsite construction involves volumetric construction which includes modular and pod construction. This technique allows the prefabrication of heavy 3D structures like rooms and homes. The second aspect includes panelized construction under which the factory develops flat panels for use in walls, floors, or roof panes. Modern commercial buildings use this technique to install partitions and support elements. Hence, startups provide modular construction solutions to replace traditional construction methods.
Mechanical Modular Solution (MMS) manufactures Prefabricated Buildings
Irish startup Mechanical Modular Solution designs and builds prefabricated building parts. MMS specializes in prefabrication and off-site construction and updates its PODular technology regularly. The startup uses volumetric construction techniques to build modules like low and medium-voltage switchgear systems, battery rooms, control and projection rooms, and substations for electrical purposes. They also build low-temperature hot water rooms (LTHW), cooling pump rooms, and processes that interface buildings for mechanical infrastructure. Under laboratory construction, MMS builds biohazard labs and other modular rooms for pharma and biotech applications.
Guerdon offers Modular Construction Technology
US-based startup Guerdon builds large off-site modular technology for large construction projects and multi-family housing. Guerdon develops systems-built IBC/IRC code products using factory-built modular construction technology. The startup focuses on large-scale projects ranging from multi-family modular townhomes and apartments to office buildings, schools, military barracks, senior housing, and more. They work with climate-control settings and also comply with industry-standard building codes. While Guerdon manufactures building parts in the factory, it also does site work and parallelly constructs foundations to save time and reduce cost. This solution is sustainable and delivers consistent quality.
Weston Robot develops Autonomous Heavy Equipment
Singaporean startup Weston Robot provides autonomous heavy equipment for load lifting, logistics, patrolling, inspection, and disinfection. The startup develops a range of solutions including back-support exoskeletons to reduce strain when lifting heavy objects. It also develops shoulder exoskeletons to enable workers to perform chest to ceiling level tasks for longer durations. Further, it has a leg support exoskeleton that reduces muscle strain in the quadriceps around the knee joint. The startup also offers Outdoor UGV Hunters and Rough Terrain Bunker Robots to automate on-site delivery and disinfection tasks. Weston Robot improves productivity by replacing time- and energy-consuming tasks with independent robots.
6. Construction Monitoring
As construction projects are geographically spread and involve many assets and human resources, it is difficult to manually monitor projects. Various areas in construction sites are beyond human reach but still require regular inspection. This is why construction companies are adopting technology to streamline construction monitoring. Value addition from monitoring depends on the level of the monitoring process, which starts from a lightweight audit function (CM1) to quality assurance (QA). Advanced monitoring and inspection techniques use drone-based monitoring in combination with LIDAR or thermal sensors. Construction worker monitoring uses high-definition (HD) cameras and AI-based facial recognition techniques to improve productivity. Robots also detect faults and failures in the structures using embedded sensor technologies with more accuracy than manual inspection. Hence, startups offer services or products to improve the overall efficiency of construction monitoring.
AI Clearing performs Drone-based Monitoring
US-based startup AI Clearing uses AI to monitor and track construction progress digitally. The startup's SaaS solution, AI-Heart, performs advanced 4D geospatial analytics on data captured by drones or other devices. Drone-based monitoring generates automatic visual reports of the site data to shorten the monitoring time and detect discrepancies early. AI and geographic information system (GIS)-based analytics automates infrastructure monitoring which consequently decreases supervision cost and mitigates litigation risk. Moreover, the solution offers transparency as all processes are managed through a project database.
Holoarch develops Building Inspection Robots
Israeli startup Holoarch uses cloud-based and hardware solutions to facilitate indoor inspection on construction sites. The startup's robotic solution Holobot is an autonomous drone that scans construction sites and reports errors to the inspection authorities. Holobot uses high-resolution LIDAR point clouds to scan the building even in GPS-denied areas. The data is then transmitted to AI-based servers for analysis and error detection. The startup's building inspection robots reduce monitoring costs while significantly speeding up inspection processes and quality.
7. Construction Worker Safety
Worker safety still remains one of the most overlooked areas in the construction industry since companies look to minimize labor costs. Increasingly, modern-day construction strictly complies with worker safety rules. While immersive technologies prevent probable onsite accidents, Personal Protective Equipment (PPE) acts as a life savior. Construction companies use AI algorithms to predict hazards and take safety measures accordingly. VR technologies train field workers for hazardous tasks via immersive training to reduce accident probability while AR allows fabricators to scan through the objects. To ensure worker safety, companies use PPE embedded with IoT sensors. The sensors detect signals in the form of vibrations, temperature, heart rate, steps, and more and send the information for further analysis. This allows supervisors to remotely monitor workers' health conditions and productivity. Advanced safety products benefit both workers and companies by minimizing physical and financial losses.
KairosXR provides Immersive Training Tools
US-based startup KairosXR provides interactive training tools for the construction industry. The startup converts 2D courses into extended reality (XR)-based occupational 3D solutions. The startup uploads virtual models to their web-based content management system (CMS) and enables users to simulate the real environment. The company also provides VR-based site safety training modules to help managers and supervisors train construction workers and virtually identify project risks.
IoSite makes Smart Watches for Construction Workers
US-based startup IoSite is an omnichannel multi-stakeholder construction worksite management platform that develops IoT-based smart watches for remote worker health monitoring. It provides connectivity across smartwatches, smartphones, and laptops to improve accessibility and secure worksites. The startup creates connected infrastructure using wearable technology which boosts overall productivity. The smartwatch senses worker conditions and sends real-time updates, work progress, and regular health reports to managers during check-in and check-out. It also sends emergency alerts to ensure worker safety in remote settings.
8. Green Building
Sustainability is the main focus of many emerging construction industry trends. Currently, it is time-consuming and expensive to identify sustainable materials or processes for construction projects. Green building is a popular concept that adopts environmentally-friendly measures from pre-construction planning up to project closure and decommissioning. Green buildings optimize energy and resource utilization, reduce waste during construction, and enable buildings to achieve net-zero carbon emissions. Various certifications qualify buildings as green or sustainable depending on the above-mentioned parameters. One of the popular certifications is LEED, also known as Leadership in Energy and Environmental Design, from the U.S. Green Building Council. Increasingly, advanced materials for construction purposes are also LEED-certified. Green buildings are the future of the construction industry and startups are developing solutions to support green construction.
Effective Building creates a Green Building Materials Database
Israeli startup Effective Building provides a green building materials database to assist construction companies in implementing green building projects. The startup collects technical and functional data of the certified green products and allows users to filter for materials by technical properties. This simplifies the process of material selection for all green building projects and significantly accelerates material sourcing for projects. The startup aims to make green building affordable and accessible for all building and construction professionals.
Cove conducts Data Analytics for Green Building Implementation
US-based startup Cove develops a data analytics software-as-a-service (SaaS) platform that provides energy, daylight, cost, carbon, and water analysis. It helps architects, engineers, contractors, and developers generate data-driven designs for their buildings. The software automates performance modeling and consequently saves time and money for construction companies. The startup delivers AI-based analysis at the pace of the project, with specific inputs to help stakeholders make informed decisions about investments, designs, and resources. Further, the platform-agnostic workflow allows different teams and processes to collaborate within a shared digital workspace.
9. 3D Printing
3D printing in construction, also known as additive construction, is a sustainable and efficient method of construction. Construction printers either print entire buildings or only prefabricated building components. 3D printing is a robotic approach that prints the design layer by layer with advanced construction materials in collaboration with BIM. It has high design flexibility without the need for formwork. The various methods used for printing are extrusion, power bonding, and additive welding. Comparatively, 3D construction printing produces less waste and requires fewer labor resources than traditional brick construction methods. It is a fully automated and programmed process that also eliminates human error and improves productivity. Many startups manufacture 3D printers or offer printing services for small-scale and large-scale projects.
Twente Additive Manufacturing offers 3D Construction Printers
Dutch startup Twente Additive Manufacturing builds 3D construction printers. The startup provides architectural structures and evaluates the designs in-house using finite element analysis. The startup uses several 3D printing technologies including gantry, delta, swing-arm, and boom. They provide 3D printers with different axes and configurations based on the project requirements. The startup provides laboratory and entry-level printers for small-scale printing for indoor operations. Further, it offers mid-size and mobile printers suitable for the production of small and medium parts. The startup also offers large-scale 3D printers that facilitate 24×7 production for large single element creations.
3D Build Systems enables 3D Concrete Printing
US-based startup 3D Build Systems builds concrete printing robots that create durable, scalable, and customizable structures using a concrete mixture. It targets workforce, skilled, veteran, and retirement markets to provide them with economical and cost-effective solutions. ts 3D concrete printing technology serves the needs of large-scale construction and immediate housing. The startup's robotic solution significantly reduces construction time by printing walls in 12-24 hours. Moreover, the robots are compatible with any 3D modeling software and also print up to a height of 7 meters. The startup provides economical and well-constructed housing using robotics and 3D printing technology.
10. Connected Construction Site
Construction projects have many dynamic parts and controlling all the elements is crucial to project success. One way to ensure smooth operations is through connecting construction sites. Creating structured workflows and integrating data at each step of construction works ensures the availability of the right information to each stakeholder. Connected construction sites bring together people, processes, and information using AR, VR, AI, robotics, and wearables. IoT technologies, in combination with AI, enable predictive logistics to improve worker safety during construction and also optimize inventory to reduce wastage and related costs. Computer vision enables instant support and guidance, connecting construction sites to the main office. Such solutions allow managers to make faster and more informed decisions based on real-time data.
SafeAI offers Construction Automation
US-based startup SafeAI retrofits existing equipment to automate construction operations. The SafeAI Autonomous Platform deploys AI and task-specific autonomous vehicle technology to offer mixed fleets for any need. The startup offers a device kit that converts heavy assets into self-operating robots, which consequently increases operational field efficiency. It automates heavy trucks, dozers, and loaders, increasing productivity without replacing existing equipment.
ViiBE provides AR Calling Software for Construction Sites
French startup ViiBE develops video assistance software for construction field operations. The software reduces on-site travel and enables on-call guidance, diagnosis, and resolution. The software provides AR calling between the field and distant office experts in the same augmented environment. It allows experts to collaborate more effectively with the ground staff. This improves communication efficiency which, in turn, reduces machine downtime and increases productivity.
Discover all Construction Technologies and Startups
The Top 10 Construction Industry Trends significantly improve efficiency, worker safety, construction speed, and implement sustainability practices. Collaborative robots, autonomous equipment, drone-based inspection, and laser-based terrain mapping reduce labor costs and increase accuracy. Further, companies use advanced materials such as self-healing concrete, engineered wood, and nanomaterials in modular construction and 3D printing. These materials ensure lower construction time and higher adherence to budgets. In addition to these, IoT-based solutions such as wearables, smart helmets, and vests enable remote worker monitoring while increasing worker protection.
The Construction Industry Trends & Startups outlined in this report only scratch the surface of trends that we identified during our in-depth research. Among others, advanced operations and green building will transform industries as we know them today. Identifying new opportunities and emerging technologies to implement into your business early on goes a long way in gaining a competitive advantage. Get in touch to easily and exhaustively scout relevant technologies & startups that matter to you.
Sources:Startus-insights