Land registration in Nigeria is encumbered with many challenges, which have led to many buildings having no documentation. The result has been inhibiting investment opportunities in the country's real estate market.
Inefficient registration processes, corruption, and bureaucracy have been identified as some complications with land registration.
The Treasurer of the Nigerian Institute of Building, Lagos Chapter, Philips Ayotunde, said a lot of challenges had impeded the land documentation process, which had been exacerbated by human involvement in the process.
"People want the process to be streamlined and automated to reduce the need for human interference because the more you need to interface with humans is what actually encourages corruption. We should learn to make things easier for people because many people would like to do the right thing, but if the process is cumbersome, it discourages people.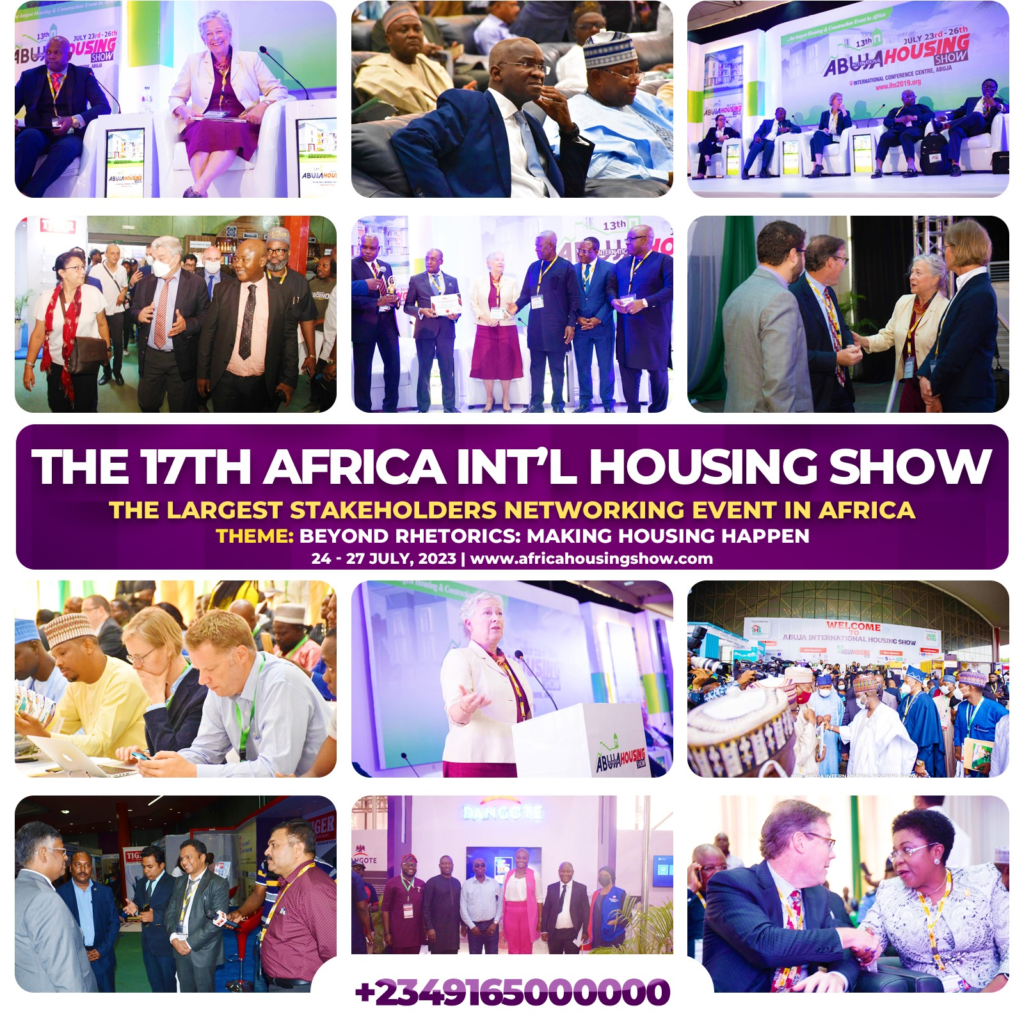 "The process has to be digitized as it is done in developed countries. Nigeria has the best brains in information and technology, and the government can put them together to develop easy-to-use software. However, if the government does not have the political will to do the right thing, it makes enforcement difficult."
According to him, the corruption level was very high and before a file can move from one table to another a person needs to be paid to facilitate the process for quick results.
He added, "Even before someone can get an official in the land bureau to sign a document, you have to rub their palm by giving them money. When there is less human interface, people will learn to do their job and do it right. In addition, the government needs to educate the general public on how to go about the process; the government should stop making Nigerians become scapegoats for fraud, particularly in becoming victims of defective titles to land.
"Let us go digital, the world has gone past the manual level, and quite a number of government officials discourage people from doing the right thing by collecting bribes. We need to promote integrity, credibility and competence in the civil service."
In the same vein, the Co-Founder of Cuddle Realty, Escort Realty, Fabian George, noted that land documentation in Nigeria was a major issue that had hampered the country's economic development for decades.
He said, "Only about 20 per cent of houses have their Certificate of Occupancy. The current system is plagued by bureaucratic bottlenecks and time-consuming processes, which have made it difficult for many Nigerians to obtain legal ownership of their land. The implications of this situation are dire, as it hinders economic growth, investment, and the proper functioning of the real estate market.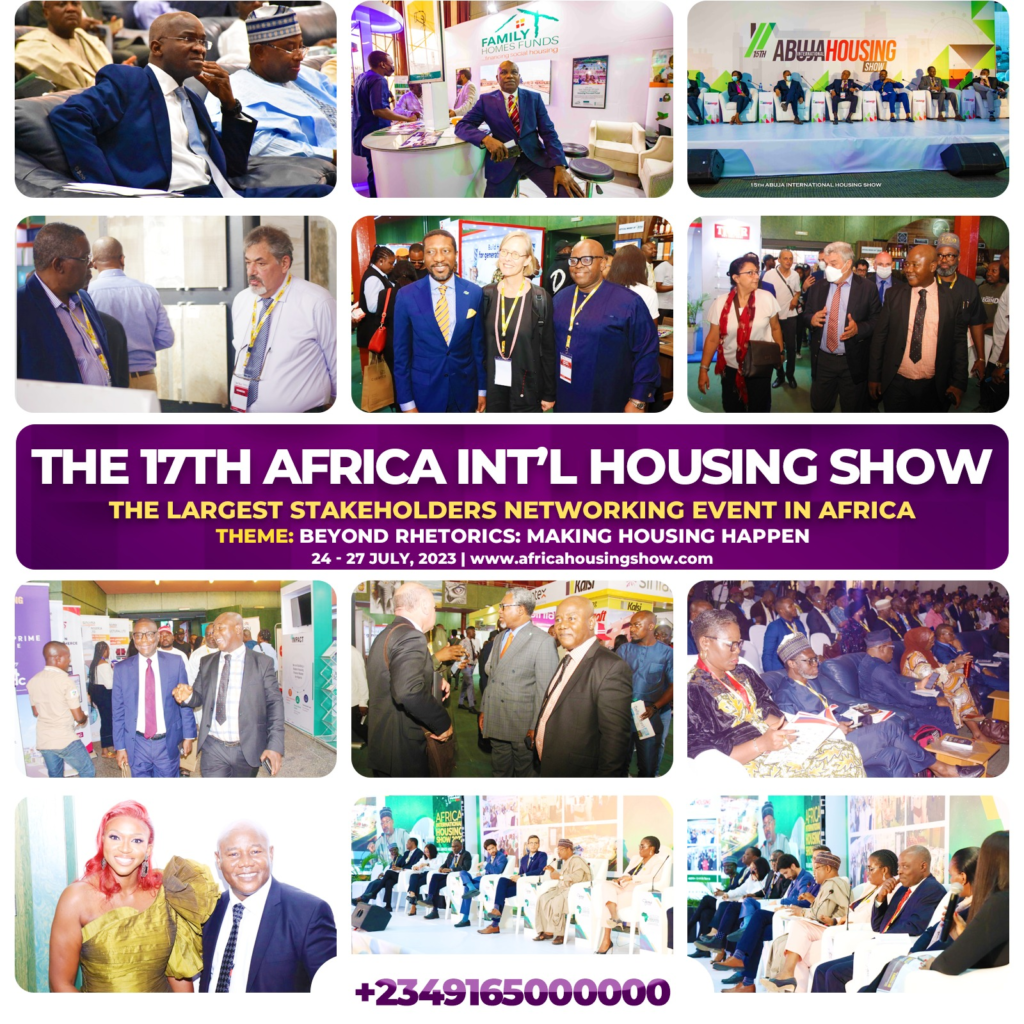 "Simplification of land documentation can help in revenue generation for the government in several ways. Firstly, it can help to increase the number of properties that are registered and, thereby, broaden the tax base. Also, simplification can help to reduce the time and costs associated with land registration, which can encourage more people to register their properties.
"This simplification can help to reduce the incidence of fraud and corruption in the land registration process, which can further enhance the credibility of the government. Hence, the burden of land documentation in Nigeria has significant economic and social implications. However, with the adoption of digital technologies such as blockchain, Google Earth, and mobile technology, the process of land documentation can be simplified, thereby, reducing the incidence of fraud and corruption, increasing efficiency and transparency and boosting economic growth in the country."
Also, the Chief Executive Officer of Wealth Island Properties, Tade Cash, called on the government to simplify the process of land documentation.
He said, "Even before I stepped into the real estate business, I have been hearing of the housing deficit. The truth of the matter is that the housing deficit is only an effect. And if you are trying to treat an effect without treating the cause of that thing, you are not going to solve the problem."
He acclaimed that the government's indifference towards housing was the major cause of the housing deficit in Nigeria.
"The policy and the Constitution of Nigeria will perpetually make housing deficit to normal, and for the problem to be solved, the government has to realise the fact that the issue of owning a land has to be made simple."
According to him, it is difficult to own land in Lagos, especially at this time and documentation places a lot of demand on developers.
He said, "When I mean owning land, it is not just about buying land. I am talking about securing the documentation for a single land. For instance, if you want to build an estate today, you will be talking about five to 10 acres of land. For you to secure documentation for the land, it will take you a lot, and as a result of that, an everyday guy does not want to go through all these rigours.
"And even as you try to solve the problem of documentation, these guys called land grabbers will surface from nowhere and begin to harass you to settle them. To be able to tackle the housing deficit in Nigeria, we must be able to maximise the optimisation of our air space."
The Chief Financial Officer of Mixta Africa, Benson Ajayi said Nigerians were not ready for the burden of land documentation.
He said, "When you buy untitled land and a problem comes up, you will consequentially go through a process than someone who bought land and has a title. Education is key to aiding in unburdening the titling process. In addition, when purchasing land, make sure you purchase one that is titled and choose the right developer.
"The government needs to understand that there is an important nexus between simplifying these processes, getting the documentation to be done on time, and the income of the government."
The Chief Executive Officer, Landsalesng, Olamide Obaro, asserted that the entire process of obtaining a Certificate of Occupancy or Governor's Consent usually takes up to six months or close to a year or even more depending on many factors.
He said, "If you can afford to throw a chunk of money around, it can make the whole process faster or if you have connections with high-ranking government officials. This is really nothing to write home about as it makes the whole process unfair and even hectic at times. Similarly, the number of procedures required to register property is usually up to eight steps."
On the way forward, Obaro noted that policymakers should formulate and review the land registration process.
He said, "The land registry should broaden their activities by extending data contents, offering new services and providing transparent procedures. This can be achieved if land information and data are organised in a way to adopt a service-oriented approach by using appropriate modern tools to reduce transaction costs, increase transparency, and quick access to land information by users.
"The analogue paper-based service provision must be replaced with electronic services through massive investment in information technology infrastructure. Service provision should be via the internet, in addition to being crewed by professionals that have sufficient knowledge to manage and coordinate e-land services. This in the long run can generate revenues for the government."
According to him, duties must be specified for each unit with a specific time frame for each activity so as to ensure optimum performance.
He added, "Operational units must be divided and crewed by appropriate professionals. Also, the land registry should be financially empowered so as to make decisions and be able to quickly respond to challenges. The land registration process should be tailored towards adopting a service-oriented approach which will make for better customer satisfaction and quality control. Land officers and other staff should be trained on quality service delivery and customer care so as to make land services more satisfying."
The Head of Sales Associates, Landsalesng, Akinwande Seyifunmi, said the speed of the procedure depended on who was following it up and the opportunity he was given to enjoy a seamless registration process.
She added, "There is no official time frame in most cases because it depends on what you can do and your relationship. The relationship and some tips are the major factors. Also, the cost is a major bottleneck, obtaining a Certificate of Occupancy, which is the formal evidence of land title."
The Secretary of the Nigerian Institute of Building, Ogundare Abiodun, asserted that land documentation was cumbersome because of some issues like payment of tax.
He said, "In some instances, you will find out that the owner of a landed property has not paid tax for a long period of time and takes a long time to clear out."
 According to him, the issue of land title is really a big task for property developers and digitizing the process would help simplify the process and generate revenue for the government.
Source: Punchng
READ ALSO: President Tinubu Suspends Emefiele