There is increase in foreign entities that are investing in construction of affordable housing. Assistant Editor OKWY IROEGBU-CHIKEZIE reports that a combination of domestic and foreign investments and collaborations may help in bridging housing gap in Nigeria
There are many ways to address the Nigerian housing challenge. One of them is by wooing foreign investors to invest heavily in the housing market. Currently, the housing deficit is put at 28 million units. With this huge deficit, it is clear that the government alone cannot bridge the wide gap. According to the Federal Mortgage Bank of Nigeria (FMBN), about N59.5 trillion is required to bridge the housing gap.
Experts agreed that with the situation, making the Nigerian economy receptive to foreign direct investments (FDIs) is a task the government should undertake and execute effectively.
The launch of a housing project by the Qatar Government in Kaduna State has been widely acclaimed as a major step in the right direction. The inauguration of the construction of 500,000 housing units' project dubbed the Qatar Sanabil Project, by Qatar's Ambassador to Nigeria Dr. Ali Bin Ghanem Al-Hajri, at the Millennium City in Kaduna State, was a landmark. Besides affordable accommodation, the mega city project would comprise healthcare facilities, shops, agricultural amenities, high-quality infrastructure, and intervention programmes for the less-privileged, which will provide employment and improve the living standards of many in the area.
The project is expected to raise Kaduna's position as a popular transport and business hub in country, and to foster security in the region. It will also drive a business-friendly environment and enhance international trade, thus boosting the economic growth of the region and country. 
Aside the construction of the housing units, Qatar Charity has also pledged an array of interventions and empowerment programmes for the less-privileged across Kaduna, the official said.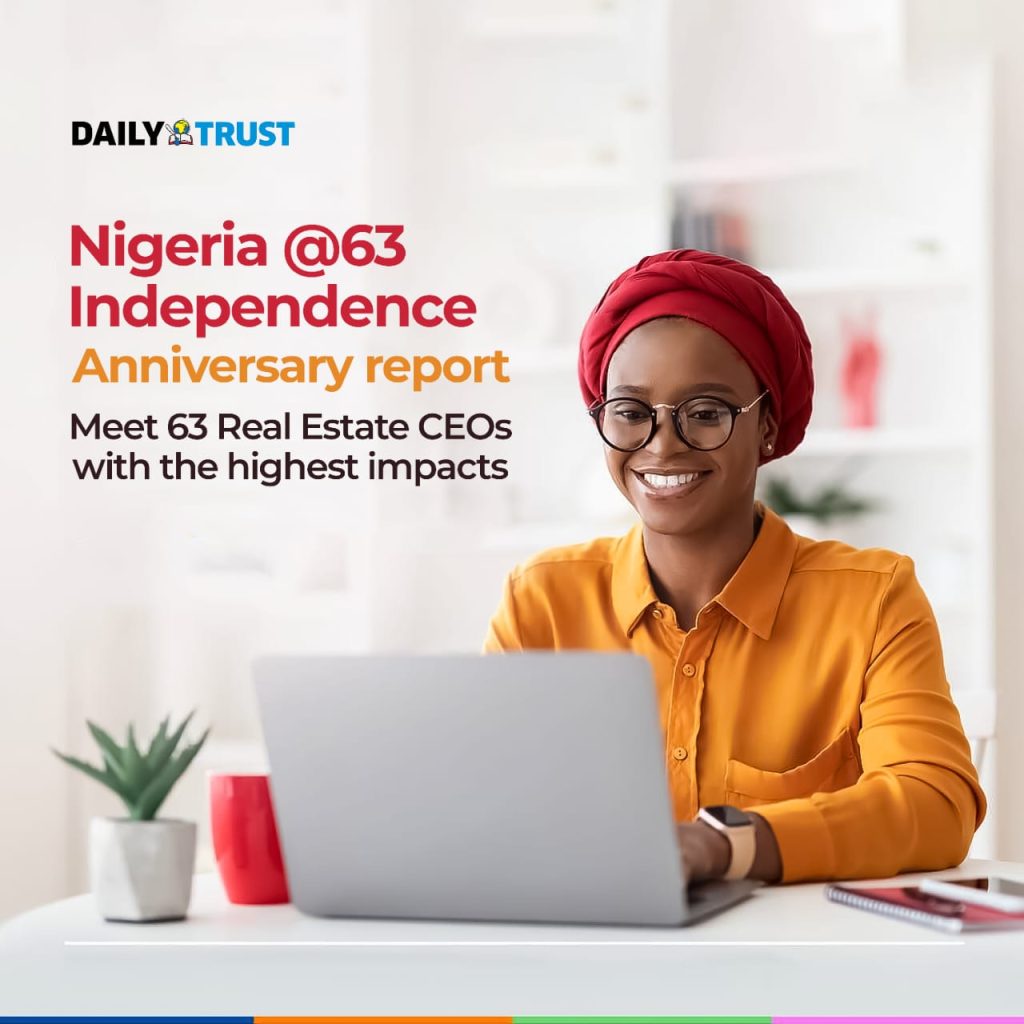 "These include scholarships for orphans and children of the poor, distribution of sewing machines, welding machines, irrigation pumping machines, salon kits, and drilling of hundreds of boreholes across the 23 local government areas of Kaduna State," Al-Hajri said.
Clearly, Qatar's investment in housing in Nigeria is in line with the increased focus by foreign entities in support of Africa's Affordable Housing Initiative, mainly through developments or financing projects.
Kaduna Governor Mr. Uba Sani praised the Embassy of Qatar in Nigeria and the Qatari-owned Sanabil Project for aligning with Kaduna's business-friendly environment.
"The Economic City will provide world-class infrastructure and make Kaduna a reference point in modern and affordable accommodation with adequate security and a conducive atmosphere for business activities.
"It will facilitate international trade while serving as a platform for local entrepreneurs and traders. It will also harness product value chain opportunities and improve economic growth," Sani said.
The governor said the project extended beyond housing, it also provided clinics, shops, poultry farms, and farmlands for the rainy season and irrigation farming. Sani also engaged the Ambassador of Kuwait to Nigeria, Abdelaziz Albisher, in a bid to form a strong partnership with the Middle Eastern nation for investment purposes.
The partnership, the governor stated, was aimed at addressing social issues and facilitating investors' engagement with the state, by fostering economic growth and development as part of efforts to make Kaduna a reference point of investment in the country. He said the engagement is also expected to bring about significant improvements in the lives of residents of the state by providing better access to essential services and creating more job opportunities.
According to the governor, the collaborations would help enhance the state's capacity to address social issues effectively and attract more investors, ultimately leading to improved socio-economic conditions for the citizens.
Meanwhile, during the meeting, the Kuwait Ambassador expressed his country's interest in collaborating with Kaduna State to tackle pressing social issues and create an enabling environment for investors.
Both parties agreed to hold further meetings to finalise areas of cooperation and put together a Memorandum of Understanding (MoU) that will guide their partnership.
Other African countries that have continued to enjoy FDI in housing are Ghana and South Africa. For instance, in July 2023, the United Kingdom (UK) Government pledged support for Ghana's mass affordable housing construction.
Similarly in 2021, UK committed $36 million to South Africa's Diversity Urban Property Fund to finance the construction of 2,500 green affordable housing projects.
On the need to attract FDIs in housing development, Chief Executive Officer, Mshel Homes Limited, Mr. Barka Mshelia, urged President Bola Tinubu to transform the real estate sector by introducing reforms capable of improving local and foreign investors' participation.
He spoke at the opening of a multi-billion-naira Lisa Suites in Asokoro, Abuja. He observed that numerous opportunities could be harnessed through the sector, especially in Abuja if needed reforms were introduced.
He said: "I'm anticipating new opportunities in real estate. The new administration should bring about foreign investments and increase economic activity in Abuja and Nigeria at large, irrespective of the limitations on ground."
Mshelia said the group is introducing smart houses in the hospitality industry. "The hospitality industry has a lot of potential; people are looking for places where they can relax. Prices of property and accommodations in Abuja have surged because there's scarcity of quality houses," he added.
Sub-Saharan infrastructure development expert and director of the African Business Council, Dr. Tinashe Manzungu has urged African countries to invest in the continent's infrastructure development to unlock the potential of the real estate market globally.
Speaking during a public annual lecture at the European School of Economics in London Manzungu, who is also a board director at the Common Market for Eastern and Southern Africa (COMESA), highlighted Africa's emergence as a potential hotspot for real estate investment due to its rapid urbanisation. He emphasised the need for the continent to escalate its efforts in establishing a robust global real estate market.
In recent years, Africa has attracted increasing FDIs, including in the real estate sector. Manzungu revealed that FDI flows into Africa's real estate sector increased by 14 per cent in 2019, reaching an estimated $3.3 billion. South Africa, Nigeria and Kenya have been the top destinations for real estate FDI in Africa.
His expertise and insights underscored the importance of infrastructure development in propelling Africa's real estate market forward and positioning the continent for sustained economic growth. As urbanisation continues and the middle class expands, the opportunities for investment in Africa's real estate sector are poised to grow significantly.
He stressed that investing in infrastructure is crucial for unlocking the potential of Africa's real estate market. Developing quality transportation networks, power supply and other essential amenities will attract more investors and drive economic growth.
"Africa is experiencing significant urbanisation, with its urban population expected to double by 2050. This urban growth creates a demand for housing, commercial spaces and infrastructure, making it an attractive investment opportunity for real estate developers. There should be partnerships between the public and private sectors in real estate development, with governments providing policies, land, and infrastructure support while private investors bring capital and expertise.
"Africa is emerging as a potential hotspot for real estate investment due to its rapid urbanisation, rising middle-class population, increased foreign direct investment, and improving business environment. Statistics show promising opportunities and strategies that can accelerate Africa's growth in the real estate sector," Manzungu said.
He encouraged European countries to invest in Africa's real estate sector, especially now as the continent experiences a rising middle-class population. With the expansion of Africa's middle class, disposable incomes are increasing, driving demand for quality housing, retail spaces and leisure facilities.
"Africa's middle class is projected to reach 1.1 billion people by 2060, representing a significant consumer base for real estate developers. The retail sector in Africa is expected to grow at a cumulative annual growth rate (CAGR) of 7.3 per cent between 2021 and 2026, driven by the rising middle-class population," Manzungu said.
Given the massive urban migration happening in many African countries, where people are moving from rural areas to urban centres in search of better opportunities, he underscored the importance of establishing affordable housing initiatives.
He urged governments, with support from the private sector, to provide incentives and remove regulatory hurdles to encourage the development of affordable housing.
Highlighting the significance of technology adoption in real estate development, Manzungu urged the continent to leverage digital platforms, smart cities, and property technology (prop-tech) to enhance efficiency and transparency in the real estate sector.
"Technology can streamline property transactions, facilitate property management and attract tech-savvy investors," he added.
An Estate Surveyor & Valuer, Lucky Ndimele, said one of the problems militating against Nigerian economic growth and development was acute shortage of housing in the country. The construction of new houses, particularly affordable housing units to bridge the gap is a solution this administration should consider.
According to him, by focusing on this important economic agenda, the government can provide shelter for low-income Nigerians, individuals, and families who are in dire need of affordable housing. This, no doubt, remains one of the best ways the current government can actually drive home the dividends of democracy to low-income Nigerians, and by extension improve their quality of life.
"To address the Nigerian housing challenge, there are a lot of policies to be used and one of them is wooing foreign investors to invest heavily in the Nigerian housing markets," Ndimele said.
He however, argued that all these policies of wooing foreign investors are dependent on the creation of a congenial macroeconomic environment by the Nigerian government for real estate businesses to thrive. Even when foreign investments are welcomed in the real estate sector of the Nigerian economy, there is every need to redefine the Nigerian mortgage financing system to guarantee access to readily and affordable financing options.
The onus, he said, is on the current government to develop policies that will engender the much-needed investment in the real estate sector, and the FDI is a viable option to adequately explore in this regard.
According to him, bridging the Nigerian housing deficit will bring about economic growth and impact the lives of Nigerians.
He said with right economic policies to drive the entire process, there would be unprecedented economic growth and development.
"Investing in real estate and housing projects will not only bridge the housing deficits, it will create jobs, and stimulate economic growth in the Nigerian economy. To achieve this, FDI is required to ensure the availability of funds and expertise that will complement the local content in terms of capital flow and competent human resources in the real estate sector.
"Massive housing development in the urban and rural areas will definitely lead to uncommon urban development because this will necessitate the development of infrastructures like roads, electricity, and water supply, amongst others," Ndimele said.
In the same vein, Aso Savings and Loans Limited has put plans in motion to construct 2,500 homes in Niger State. The project, known as Zuma Rock smart city, will be sited on 150-hectares of land and consist of 228 units of one-bedroom semi-detached bungalows, 378-units of two-bedroom semi-detached bungalows and 238 units of three-bedroom semi-detached bungalows.
Managing Director, Aso Savings and Loans Limited, Hajiya Risikatu Ahmed, said 708 housing units would be constructed in the first phase. She said the project would have schools, fire stations, a police station, well-paved roads, green areas and renewable energy sources.
Ahmed said funds for the project were available, adding that construction work would soon commence.
With the increasing private-public partnerships in housing development, Nigeria may be well on the way to a quantum leap in  provision of housing for its citizenry.
Sources:Thenationonlineng