Housing Issues in Nigeria: 10 Challenges and Potential Solutions
One of the most basic human requirements is housing. It is, in fact, a necessity. After food, shelter is universally regarded as the second most important human necessity. Having a nice home to come home to after a long day at work is reassuring.
However, there remains a housing shortage in Nigeria. This article aims to highlight housing issues in Nigeria as well as potential solutions.
It is important to note that Nigeria's housing challenges date back to the colonial period.
The British colonial authorities desired dwellings that matched the living circumstances in their own country, so they created special regions called Government Residential Areas (GRAs) all over the country.
The houses in such areas were well planned and furnished with all necessary amenities. This approach only solved housing issues for a select group.
Over the years, the Nigerian government has at various times tried different housing policies and programmes to treat the housing problems in the country. Some of these policies are reflected in:
a. Land Use Act, 1978
b. Mortgage Institutions Act, 1989
c. Federal Housing Authority Act, 1990
d. National Urban Development Policy, 1997
e. Housing and Urban Development Policy, 2002
Some of their interventions include:
a. The Nigerian Army Housing Scheme
b. The Nigerian Police Force Housing Scheme
c. The Nigerian Port Authority Housing Scheme
d. Freehold Housing Scheme and Sites and Services Estates
e. Workers Housing Estates
f. With these interventions, there is still a housing deficit in Nigeria. Here's why.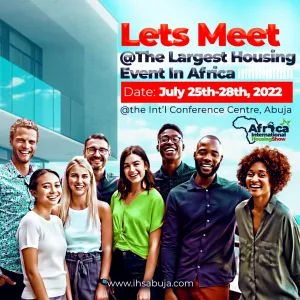 10 Problems of Housing in Nigeria:
1. Land Use Act
The Land Use Act of 1978 put all land under the management of the government. The decree was to be advantageous for the country and its citizens with regulations to protect public interest as well as create efficiency of land use all over the country.
Purchasing land in Nigeria today without acquiring Certificate of Occupancy (C of O) from the government puts you at a disadvantage since the land is not really yours.
This prevents access to loans or funding to develop such property. Asides the high cost of land acquisition, the cost of acquiring Certificate of Occupancy and the process involved seems to be very cumbersome and this poses a problem for housing development by individuals or real estate developers.
2. Lack of Infrastructure
Basic facilities such as good road networks, water supply, electricity, drainage systems, rail tracks and tunnels are still lacking in many areas in Nigeria.
These are infrastructure that if improved on and installed where they are lacking will greatly ameliorate the living conditions of the people and bring about better housing situations.
3. Documentation Process
The process of documentation and property registration takes too long. This makes people cut corners and when due process is not followed, it becomes a problem to housing development.
There is also the problem of harassment from community boys during property development; a problem that can be eliminated if the main documentation process is adequately pursued.
4. High Cost of Building Materials
The high cost of building materials and how it affects property development cannot be overstated. Most building materials are imported leading to their high cost.
The more expensive these materials, the harder it is for low income earners to purchase them. This translates to incomplete structures, substandard houses and high cost of rent which are all contributing factors to the housing problems faced in Nigeria.
5. Shortcomings of Mortgage Institutions
There is a limited number of mortgage institutions in Nigeria. The ones that do exist compared to their overseas counterparts are still lagging behind.
6. Rural-Urban Migration/Urbanization
This is the movement of people from rural areas to urban centres causing population explosion in such areas. Over the years, there has been rapid urbanization in Nigeria. This has led to people settling in very unsanitary environments as seen in the pictures below.
These are scenes from present day Lagos, a region in Nigeria that has been a major recipient of rural-urban migrants.
7. Poor Quality Houses
This can be easily traced to high cost of building materials, inadequacy to satisfy the increasing demand for houses, lack of planning, difficulty to secure mortgage loans and a host of other reasons. The result of all these are the poor quality houses obtainable around the country.
8. Dilapidated Condition of Houses
Rent is constantly on the increase in Nigeria. Tenant landlord relationships get sour when this happens as the house owners attribute the increase to high cost of building materials and maintenance of property. Such maintenance hardly ever occurs leading to dilapidated condition of the houses.
9. Inadequate Implementation of Planning policies
Institutions charged with development plans in Nigeria are falling short in many ways. Even where these plans exist as regards housing, they are too focused on urban development while the rural areas are neglected.
Generally, there is a lack in rural and urban development plans as well as a great implementation deficiency which is a major cause of housing problem in Nigeria.
10. Lack of Enlightenment
The root cause of this problem cuts across the professionals in the housing sector, the agencies involved in housing and the common man on the street.
Given the terrible state of housing in Nigeria, there is a dire need for the professionals like architects, civil engineers, land surveyors, mechanical engineers and the lot to orient the masses on issues of housing.
Organisations like the Nigerian Institute of Architects (NIA), Nigerian Institution of Civil Engineers (NICE) or better still, the Federal Ministry of Lands, Housing and Urban Development should enlighten people on how best to develop their property as ignorance is also a contributing factor to housing problems in Nigeria.
The problem of housing should be of concern to a government that prioritizes the welfare her citizens and as such, seek to solve them.
Solutions To Housing Problems In Nigeria
1. Research institutes should be encouraged to exploit local raw materials and produce alternative building materials from them.
2. Critical review of rural and urban housing policies should be carried out by the appropriate agencies.
3. The national development plan of Nigeria should thoroughly take housing problems in the country into consideration and give provision of habitable accommodation to citizens its rightful place.
4. Development of rural areas to reduce rural-urban migration.
5. The government should partner with cooperative societies and real estate developers to provide housing infrastructure.
6. The federal government should ensure that the Federal Mortgage Bank of Nigeria (FMBN), Federal Housing Authority (FHA), Federal Mortgage Finance Limited (FMF), Urban Development Bank (UDB), and all other relevant agencies perform their roles effectively.
7. The government should also make the process of registration and documentation of property less bureaucratic. Getting approval for building plans and acquiring Certificate of occupancy should be made easier for legit property owners.
8. Provision of social amenities such as electricity, good road networks, proper drainage systems and the likes will go a long way to ease housing development in areas where these are lacking. It will also help decongest populated cities.
According to the Federal Ministry of Lands, Housing and Urban Development, a minimum of an additional one million housing units per annum is required to reduce the national deficit of about 17 million housing units if a housing crisis is to be prevented by year 2020.
There is a housing crisis already and these solutions will not only affect housing delivery positively, but will also yield national benefits.
Implementation of these solutions to housing problems will result in job creation, infrastructure development throughout the country, better living conditions, improved health, increased GDP, new market for locally made building materials and generally, national development.
You can Read the Original Article from InfoGuide Nigeria