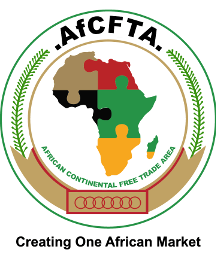 The Commerce and Industry Correspondents Association of Nigeria (CICAN), Abuja, has advised the Federal Govern­ment to guard against making Nigeria a dumping ground for goods as a result of the imple­mentation of African Continen­tal Free Trade Area (AfCFTA).
A statement on Sunday issued by the Chairman of CICAN, Comrade Frederick Idehai, urged Nigeria to take advantage of the implemen­tation of the AfCFTA towards ensuring the growth and devel­opment of the nation's economy.
He also called for the support of all critical stakeholders in the quest to reposition the Nigerian economy.
The statement also empha­sised need for Nigeria to diver­sify her economy through the export and promotion of local agricultural commodities.
The chairman of CICAN, who expressed concern over difficulties faced by small-scale business owners as a result of the COVID-19 pandemic, howev­er, commended the various in­terventions of the Federal Gov­ernment, especially through MSME's Survival Fund to cushion its devastating effect.