professionals in the built environment have been urged to use high-quality materials and adopt best practices in their day-to-day operations.
The experts, who spoke at the international real estate conference and exhibition entitled, 'Promoting Economics of Nations through Real Estate Investment and Development,' in Ibadan, Oyo State, emphasised that estate developers must patronise quality materials and look out for certified products.
Farouk Salim, Director-General of the Standards Organisation of Nigeria (SON), Dr. Michael Oladiji, President of Ruston Group, Mr. Michael Oladiji, Mr. Odunayo Ojo, Chief Executive Officer of UPDC Plc, and others attended the Ruston Group forum.
Leading the charge, Salim, who was represented by the Director, South-West operation of the agency, Mrs. Yeside Akinlabi, said: "Quality is key. The world is a global market now. Product has to be competitive to be able to thrive in the market. At SON, we produce standards for different products and ensure compliance to the standards. We go round to check manufacturers. We also have an offshore activity, where we monitor products coming into the country. For the people in real estate, we want them to buy quality products like iron rod, cement and others."
Salim said building collapse occurs when there are substandard products, people use unskilled workforce, there is design deficiency and clients try to cut corners during projects.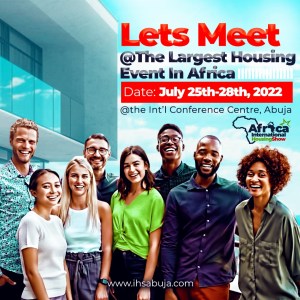 On his part, Ojo corroborated Salim that stakeholders must make use of the right kind of materials that meet the right specification.
He said: "Estate developers must pay a good attention to quality. Not just in terms of quality of the products they use but also in terms of quality in the processes and activities. From design to procurement to construction, quality should permeate all aspects of real estate development and practice. Quality ensures that there is performance and whatever they have invested in will last, retain its value and continue to perform as designed.
"Developers must embrace green technology, sustainable building, reduce the cost of building development, and ensure reduction in the volume of emissions to create a sustainable environment.
"The government and policymakers should continue to promote measures that will aid in the sector's growth.
"One of the areas with the greatest potential to generate economic growth is real estate." All government agencies and regulators should embrace a forum like this to discuss and identify answers, as well as to secure the sector's growth", Oladiji said.
He went on to say that the forum was created to bring together relevant stakeholders and discuss building material standards.
The Partner and Chief Economist, PwC Nigeria, Andrew Nevin, said due to increasing population in Nigeria, there are lots of opportunities in estate development. He charged Nigerians to take advantage of the opportunities.