The CEO of Africa International Housing Show (AIHS), Festus Adebayo, Saturday, said not less than 15 countries are expected to participate in this year's Africa International Housing Show, annual event that draws housing professionals across the globe to network on the way forward in housing development.

Adebayo revealed this while speaking with journalists in Abuja, the Nigerian capital.
He said the show tagged "Beyond Rhetoric To Homes; Making Housing Happen", is geared towards bringing innovation and practicalities into the African housing industry.

Adebayo also stated that this year's edition, coming at a time when a new government has just emerged in Nigeria, makes it unique as it aligns with the pledge of President Bola Ahmed Tinubu to improve housing sector in the country and attract investors .
"With the coming of the new government and the population of this great country, Nigeria is now the biggest market for real estate. The population is an advantage and the government of President Bola Ahmed Tinubu is packed with policies that will reposition the economy and make Nigeria the best for real estate investment, Adebayo said.
"The 2023 Africa International Housing Show is about bringing creativity, innovation, practicality, we are saying no to rhetoric without manifestation and results. So, 2023 AIHS is a year of making housing happen and luckily for us, we are having it at a time Nigeria is witnessing a new government (that) has a new agenda to make housing happen, he expressed.
Adebayo, a leading Nigeria housing development promoter also gave an insight to the world of climate change as it affects affordable housing in the continent. "We are in a world of climate change where solutions to it are pursued, bearing in mind how it affects affordable housing. We are in that era when we are to talk of how to achieve green affordable housing, he stated.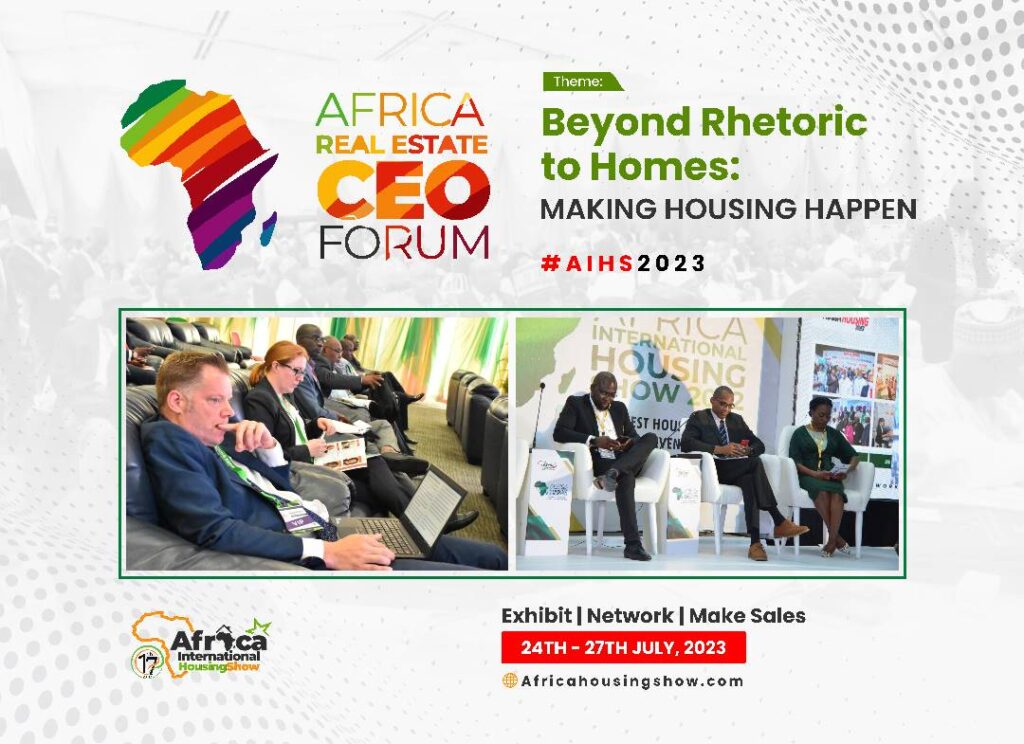 He also disclosed that with the level of commitment shown by our partners who are international finance institutions, the importance of the show is now of utmost important not only to Nigeria but to them at these institutions including world bank.
"This year AIHS is partnering with the International Finance Corporation (IFC) on issues relating to green housing funding ,edge building among others .
"Another partner in the area of green housing is REALL UK ,a leading social housing funding organisation Reall , Shelter Afrique and IFC sessions at AIHS will provide that practical answers to those we have been asking .
We are calling on all stakeholders ,professional bodies, political office holders ,non interest banks to lets us meet at this year aihs 2023 says Adebayo .
"Shelter Afrique has raised bonds for financing housing Nigeria, they will be using the AIHS 2023 to shed more light on the plan of the organisation for Nigeria.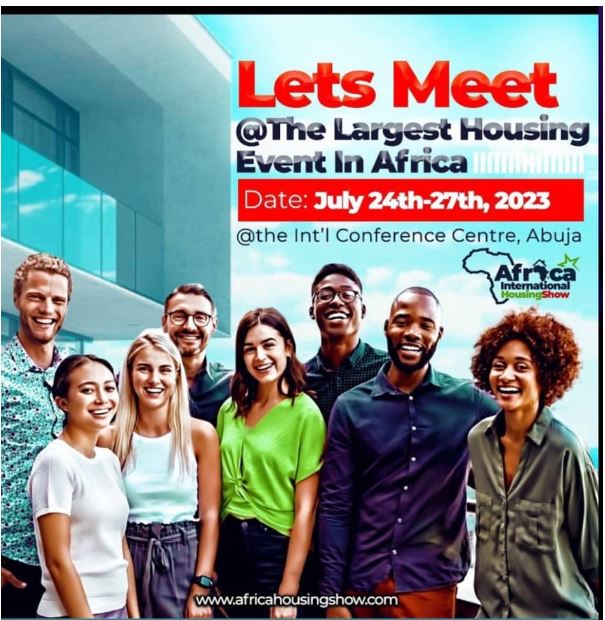 Already, over 400 exhibitors from not less than 15 countries have registered for the international event which will be declared open by the vice president Kassim Shetima of federal Republic of Nigeria
READ ALSO: Dangote ,Lafarge ,IFC ,NMRC,FMBN,,FHFL, Royal and CDK, top list of 402 Exhibitors for AIHS 2023