With a fast growing population estimated at approximately 218 million, with a ten-year average growth of about 2.6 percent coupled with current economic difficulties affecting all sectors of the Nigerian economy, providing affordable housing, particularly for low-income earners has become a frightening task among property developers, further compounding the cost of living among average Nigerians.
The explosion in population has engendered unprecedented migration of rural dwellers to urban areas, with an urbanization rate of 4.98 percent, putting strain on available housing and other facilities in cities.
Research revealed that most households spend over 50 percent of their disposable income on housing as the Federal Government struggles to meet housing demand estimated at between 22 to 23 million.
Yet, despite housing programs by the Federal, state governments, and private developers, who contribute the highest number of units yearly to the market, an estimated two-thirds of people in cities like Lagos, Port Harcourt, Ibadan, Abuja, and other metropolises still live in informal accommodations, suburbs or slums.
The rising cost of building materials is taking home ownership far beyond the reach of many, who fall within the low-income bracket in the society. For example, prices of essential building materials like cement, iron rods, sand, roofing materials; paint and other essential building items rose by over 51 percent in the last two years.
Data available to The Trumpet show that newly built one-bedroom flat in some locations including suburbs especially in places like Lagos and Abuja is as high as N500, 000, two bedroom N750, 000 and three bedroom has risen to between N900, 000 and N1million. It requires ingenuity for a young family earning between N30, 000 to N50,000 monthly to save up to N500, 000 within two years to rent a one-bedroom flat.
In Lagos, around Abule Egba and Ogudu, a plot of land now goes for N15 million and N80 million respectively, Banana Island from N500 million, in Eko Atlantic City it ranges between N1.2 billion and N1.5 billion.
In Nigeria's major cities like Abuja and Lagos, to build a moderately furnished one-bedroom flat will cost between N2.5m and N3m aside from the cost of land. The current high rent in cities has driven people to slums and shanties, while others live in dilapidated buildings prone to collapse, live under bridges or uncompleted/abandoned buildings.
Some experts who expressed their opinions on the matter say market forces, foreign exchange crisis, naira devaluation, inflation, lack of finance for homes, unfriendly policy, inaccessibility to land, poor mortgage regime, and demographic changes, make it difficult to increase access to affordable housing for renters and home ownership.
One Expert, Ayo Ibaru, the Chief Operating Officer/Director, Research at North Court Real Estate, said "Housing affordability for this income again depends on the location and property features. There is generally a mismatch between desired locations and asset prices. Average prices in the urban areas of Nigeria's core cities are high – a result of strong demand, which in itself is based on infrastructure, security, and accessibility features. In challenging economic times, these prices further escalate.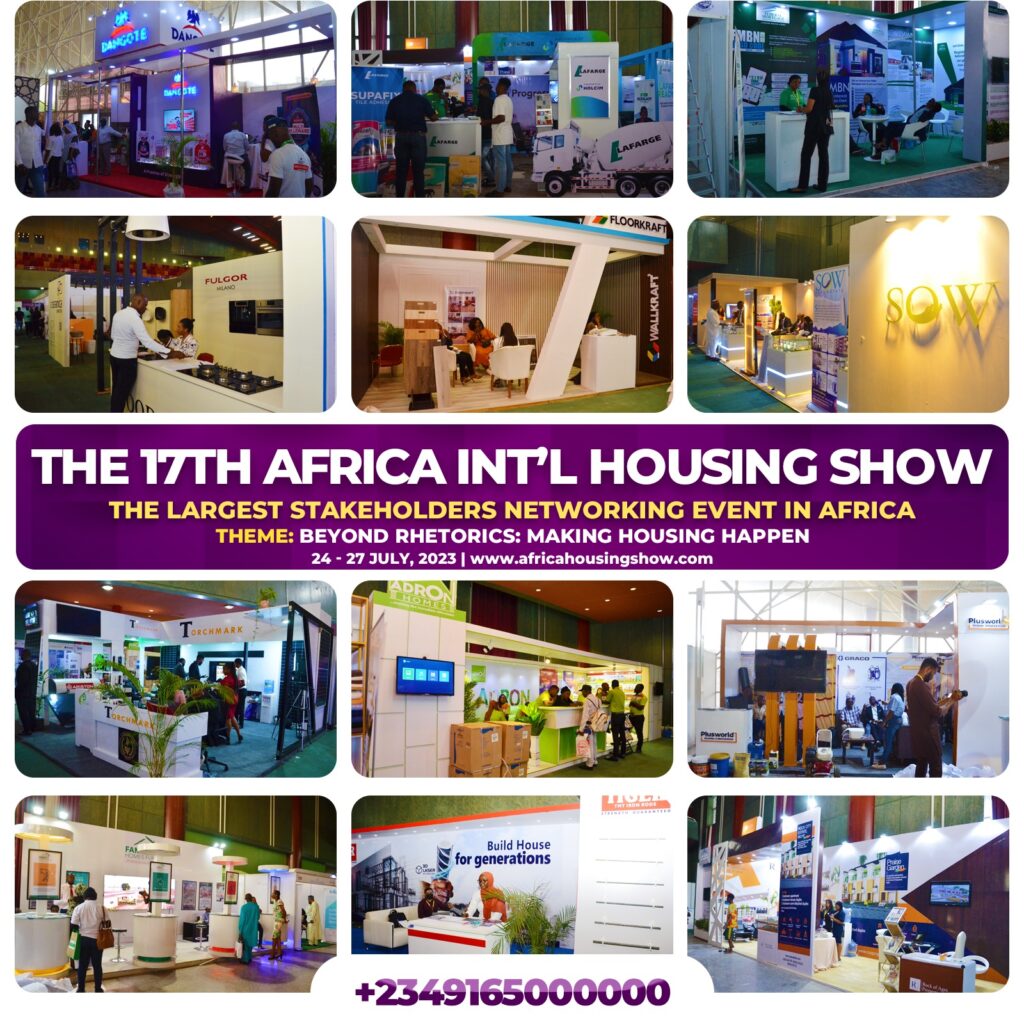 "In Nigeria, cooperative societies through the periodic contributions of its members have long been a system for buying ticket items, especially in the informal sector."
"There are now some initiatives aimed at bringing cooperatives as a tool for home ownership into the mainstream," he stated.
Another expert, Olatunde Macauley, Managing Partner, RefinHomes Ltd, said "There are mortgage banks but the mortgages are highly priced at about 19 percent, whereas mortgages should be single digit and long-term spanning about 30 years. Typical mortgages in Nigeria are 10 years and at 19 percent, which is expensive. Very
few people can afford that".
"Private sector operators are trying their best but there are difficulties in obtaining building approvals, which is still tedious and could be expensive. We need an environment that will make it easier to acquire land and title from the government.
"The government has to give us incentives to go into low-income housing. Investors are bothered because you invest so much but the returns are so little and so they rather go into medium or luxury apartments. There is the National Housing Fund (NHF) at six percent and N15million maximum and 30 years, but access to it is still very difficult, it takes a long time to access. If it were easier, a lot of people would be able to access housing through the platform because it is enabled by the government."
Source: thetrumpet