By Akanimo Sampson
Managing Director of Family Homes Funds Ltd, Femi Adewole, says the Funds intervention model is to continue to be Innovative in developing products and services that address ecosystem issues and lead to solutions that provide affordable housing for Nigerians.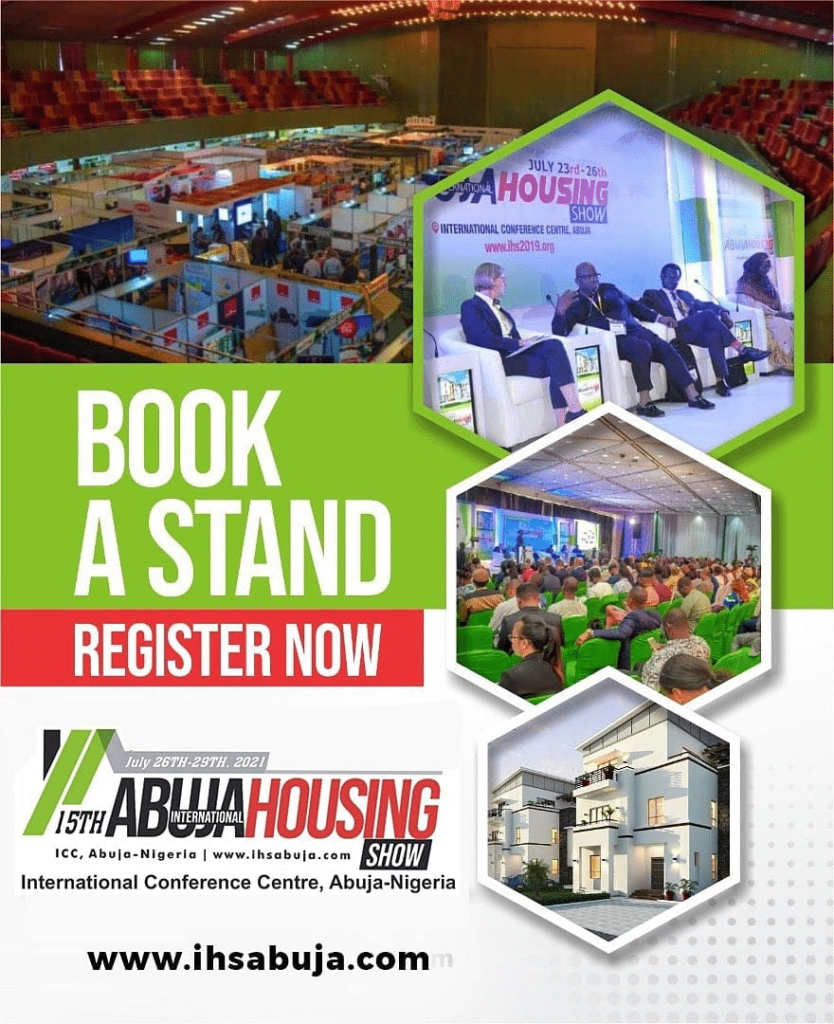 Adewole said the organisation is interested in leveraging partnerships by working with other key players in the housing and construction sector to bring lasting solutions to the country.
He was speaking at a virtual workshop on Financing Affordable Housing Development In A Depressed Economy, with the theme: Transforming Public and Private Housing Agencies For Effective Delivery of Affordable Housing organised by Association of Housing Corporations of Nigeria (AHCN) in Abuja on Wednesday.
Adewole who was represented by the Funds' Strategy and Business Performance Manager, Dr. Banke Abejirin, spoke on Funding Affordable Housing in a Depressed Economy: The Family Homes Funds Intervention Model.
According to him, housing provides a significant opportunity to contribute to the economy, and contributes to the Gross Domestic Product, pointing out that it has a huge potential to expand the economy since construction's contribution to the GDP is presently 5.52%.
'While some African countries are recording more than 10%, he said mortgage contribution to the GDP is less than 1%, compared to an average of 71% in developed economies.
Continuing, he said housing has a significant multiplier effect as other sectors in the economy are stimulated, pointing out that in Russia, ''one ruble of housing investment produced 4 rubles of value. In the Philippines, a study showed that 1 peso invested in housing brought about a 16.60 peso contribution to GDP.
''It helps in developing the manufacturing sector In 2016, 2017, 2018, and 2019, Nigeria imported about N78.1billion, N63.6billion, N63billion and N606billion respectively of articles of stone, plaster, cement, asbestos, mica, and ceramic. If investment is made to develop our own industries, it reduces our import dependency, helps diversify the economy and creates jobs.
''Living in decent homes improves quality of life and standard of living o Multidimension poverty indicators (MPI) that address standard of living cover 6 household indicators – cooking fuel, sanitation, drinking water, electricity, housing materials, and assets – all connected to housing and living conditions.
''Employment from construction jobs can lead to an increase in purchasing power for workersl reduces vulnerabilities to nature and other forms of insecurity attached with homelessness and inadequate shelter; decent homes ensures that people have good physical and mental health, increased life expectancies, reduced likelihood of diseases; improved work productivity and learning outcomes for children
''I don't think that you can address poverty unless you address the lack of affordable housing in the cities, says Matthew Desmond This should be a world where we recognize that we are all connected, where we act in solidarity in times of crisis ~ Jonathan Reckford, CEO Habitat for Humanity.''
He insisted that there is need for the development of decent affordable houses, stressing that total supply of housing in Nigeria at the end of 2019 was 42 million units but 75% of this housing stock was substandard (PwC study).
According to the Family Homes chief, they have completed about 2,111 homes with Grand Luvu, Nasarawa 582 Family Housing Estate, Delta 492 Gidan Iyali Estate, Kaduna 336 New Makun, Ogun 232 Muhammed Sanusi II Estate, Kano 469.
''About 9,648 homes are currently under construction across eight states. Details are as follows: Asaba Estate 158 Gidan Iyali Estate, Kaduna 232 New Makun, Ogun State, 788 Borno IDPs Housing Project, 3,200 Bauchi State Housing, 1,250 Yobe Housing Phase 1,800 Adamawa State 1,000 Niger State.
The Company says it has approval and commitment to finance the following project, Green Pasture Housing Development, Ogun State 980, and that the mortgage industry is underdeveloped, pointing out that more than 50% of Nigerians in the urban areas live in rented accommodation (2019).
''Rental housing market and institutions are not well developed, and at times not favourable to the offtakers. For low-income earners, most of these homes are sub-standard, with inadequate infrastructure and security of tenure Develop a Rental Housing Fund provides financing and facilitates the promotion of institutional capacity for the development and management of large-scale social housing rental schemes.
''Provide business development services including developing project concepts, feasibility studies, regulatory frameworks, capital raising, training and development'', says Family Homes Funds.