Wamakko Commiserate with Victims Of Lugbe Flood Disaster, Calls For FG Support to Arrest the Situation
The President of the Real Estate Developers Association of Nigeria (REDAN), Alhaji Aliyu Wamakko, has commiserated with victims of the Flood Disaster that engulfed trademore and other surrounding estates in the Lugbe axis of Abuja last weekend. Wamokko while consoling residents especially families of those who lost their lives, promised that this will be the last time such an incident will occur again in the area.
The REDAN helmsman, who urged the government to provide basic infrastructures to prevent future occurrences, emphasized that it is the exclusive reserve of the government to put these needed Infrastructures in place.
"We are here to commiserate with the victims of this unfortunate incident, most especially, the families of those who lost their lives in this incident, " Wamakko said.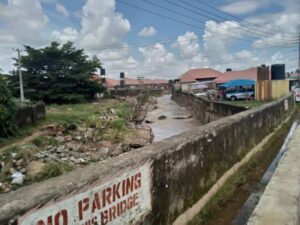 "I equally want to call on the government to understand that it is their duty to provide the needed infrastructures. This water flooding has been coming (happening) year over (after) year since 2011 till date and we are aware of last year's when somebody lost his life 
"This water is coming from Lokogoma and it is not the amount of rain, but the source of the water that matters and the government should provide the infrastructures that will topple this problem by providing effective carnal that will now make this water to have a free flow than what is happening today".
"Julius Berger while constructing their bridges had connected most of their waterways in one place and that is why you are seeing this problem at this end. So, we call on the government to do the needful by making sure they provide the right infrastructures for this type of situation to be arrested once and for all", Wammako explained.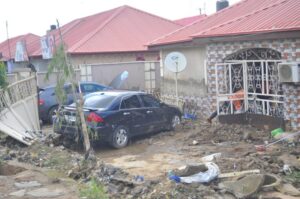 Wammako also used the occasion to call on all members of the Real Estate Developers Association (REDAN) to ensure they respect extant laws in the aspect of  building construction.
He further advised the Federal Capital Territory Administration to call a stakeholders meeting so as to be able to provide advice on what is supposed to be done as that is the only way out to solve this problem.
"REDAN is ready to partner with the FCTA to make sure that at least, it provides the best for the people", the REDAN president concluded.