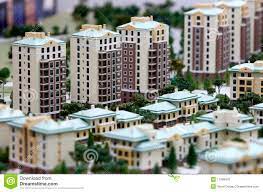 The Housing Development Advocacy Organization in Nigeria has called Nigerians to vote Candidates that have interest in providing affordable housing for them.
The Executive Director, HDAN, Festus Adebayo made the call in an interview with Africa Housing News in Abuja.
He said the economic importance is so necessary that citizens must take advantage as part of parameter for Candidates vying for elective position s in the 2023 election.
Quoting the late South African President Nelson Mandela in his book "Long walk to freedom making reference to his house in Orlando West, Soweto, the HDAN Executive Director said,
"It was the opposite of grand but it was my first true home of my own and I was mightily proud. A man is not a man until he has a house of his own, end of quote.
Mr Adebayo who underscores the importance of the housing sector in economic growth and development of a Nation urges Nigerians not to underestimated his advice.
He infer that housing is an indicator of a family's standard of living or society hence the provision of decent housing will impact the well-being of the people, physical and mental health as well as the environment.
The HDAN Boss recalled the contributions of the housing sector in the socio-economic growth and development through its impact on major macroeconomic indicators such as employment, savings, investment and labour and productivity.
He urged Nigerians to reorientated their minds in move away from selling out their votes for cash and kind like foodstuffs which has ephemeral value.
He stressed that Nigerians should use their mandate to demand for affordable housing for all.
He said as 2023 approaches citizens should vote for leaders who have visions and the passion to improve the wellbeing of the common man, especially leaders who will provide basic necessities like housing even for the homeless man on the streets.