Abuja International Housing Show has emerged the largest housing and construction event showcase out of Africa, serving the world with proven record of excellence in meeting the teeming needs of the built industry and the market it serves in a most dynamic way for 14 solid years.
Hosting the Show on an annual basis has not been without its own obstacles, as challenges were rife at the beginning. These challenges were presented in diverse forms, including the lack of resources such as finances, human capital and the critical network factor needed to flourish in an uneven business terrain like Nigeria.
These challenges persisted even to the 4th season of the Show and beyond. However, with consistency of purpose in stirring a transformation for the boosting of a lackluster housing sector, the visionary founder of the Show, Festus Adebayo, a lawyer turned affordable housing advocate utilised the time tested virtues of innovation, collaboration and hard work to keep the Show running. This persistence has given rise to a platform that has become a voice of conscience to both public and private sectors, enhancing policy reform and implementation through advocacy.
Today, the International Housing Show/Exhibition features Product Presentations, Exhibition of Building Technology for affordable housing utilised to serve low income earners in different parts of the world, and a long list of other sub-sectors including home interiors, modern construction equipment, chemical and paints products, mortgage services, housing projects, showcasing diverse offerings, and interactive forums fielding high net-worth participants, culminating in the distinguished Nigeria Housing Awards 2020.
The event is presently powered by International Housing and Construction Show Limited in Collaboration with Fesadeb Communications Ltd – the leading promoter of housing development in Nigeria with the annual support of Federal Ministry of Housing, Federal Mortgage Bank of Nigeria, Family Homes Funds, Real Estate Developers Association of Nigeria, National Assembly committees on Housing and relevant professional bodies.
The platform has evolved into a juggernaut of multidimensional experiences for professionals and product and service providers across the built industry value chain through its 5-day stakeholder conferences, forum and exhibition while serving as Nigeria's biggest advocacy vehicle positioned to advance policy and drive change within the sector through discussions and interactions of decision makers and game changers.
Abuja International Housing Show is a collaborative platform drawing leaders, stakeholders and CEOs at the highest echelons of the global housing and infrastructure sector, boosting public and private discourse for the transformation of the face of the Nigerian and African markets to world class status. With an underlying goal to be a unifying platform for local and international stakeholders to interact and devise effective strategies for housing and construction industry development.
The Show has become a must attend event for professionals and building materials manufacturers, scholars, housing finance experts, home seekers, commercial banks, government functionaries and students from all over the world. The last edition of the show witnessed industry participation from 15 countries, 30 states in Nigeria and 400 exhibitors with over 40,000 participants.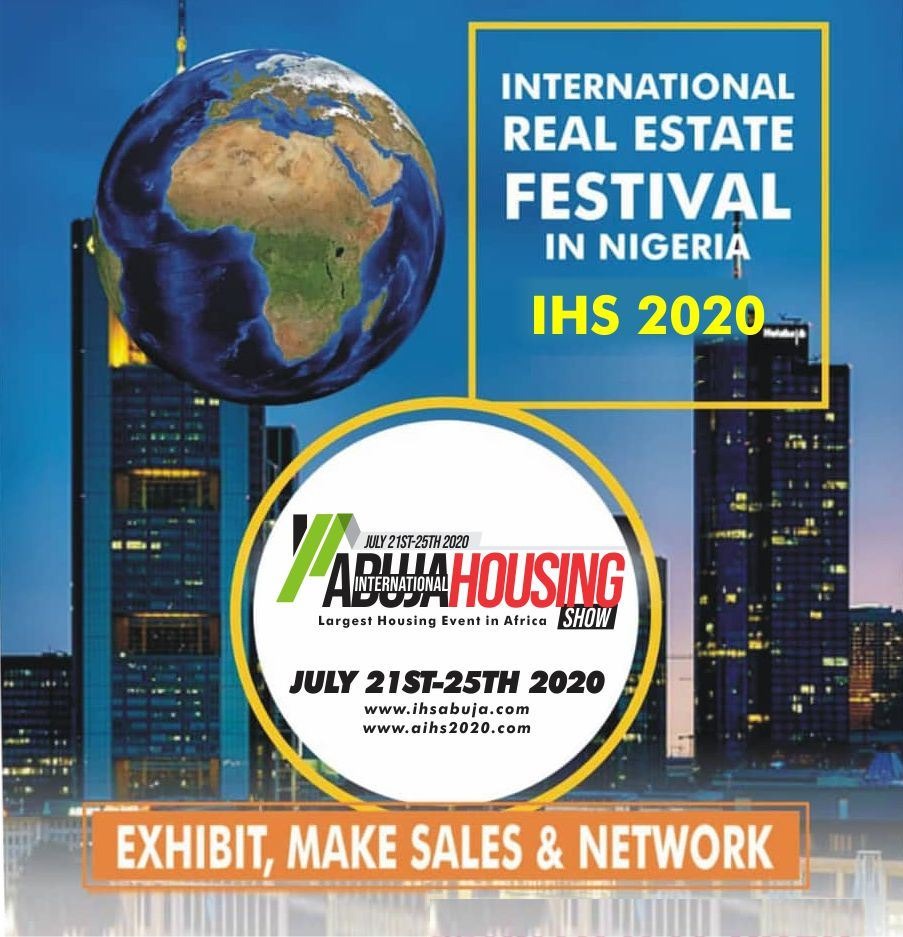 Among the special guests and participants, the Vice President of the Federal republic of Nigeria, Prof Yomi Osibanjo, the Senate President, serving Ministers of Works and Housing and the FCT and over 20 State Governors have been in attendance of the Abuja International Housing Show in the last 14 years.
This continuous impact of Abuja International Housing Show has also been as a result of exhibiting businesses which have realised exceptional success every year through direct connections with real buyers and decision makers across the public and private sectors, making it a must attend event by all organisations, practitioners, ministries in the housing and construction industry, with an increasing number of exhibitors and participants from not less than 20 countries.
The Abuja International Housing Show has indeed emerged from little beginnings to serve the global housing market in the most strategic ways.