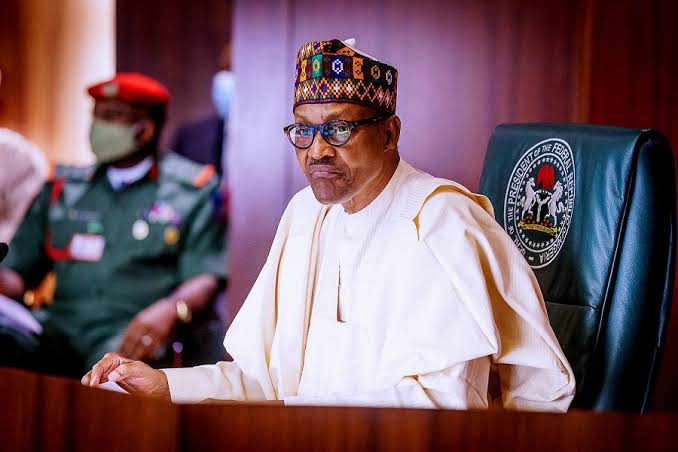 A London Newspaper, The Economist, has blasted President Muhammadu Buhari and the Nigerian Army over the poor state of the country.
In its editorial titled: 'The crime scene at the heart of Africa' the paper located at number 1-11 John Adam Street Westminster, London, England, took out time to analyse the socio-political cum economical state of Nigeria.
It equally discussed reasons Nigerian youths migrate to other countries.  "Why, then, do most young Nigerians want to emigrate? One reason is that they are scared. Jihadists are carving out a caliphate in the north-east; gangs of kidnappers are terrorising the north-west; the fire of Biafran secessionism has been rekindled in the oil-rich south-east. The violence threatens not just Nigeria's 200m people, but also the stability of the entire region that surrounds them."
Faulting Buhari's anti-Corruption fight, the Economic liberalism, Radical centrism and Social liberalism paper founded on September 1843, said: "Economic troubles are compounded by a government that is inept and heavy-handed. Mr Buhari, who was elected in 2015, turned an oil shock into a recession by propping up the naira and barring many imports in the hope this would spur domestic production.
Instead he sent annual food inflation soaring above 20%. He has failed to curb corruption, which breeds resentment. Many Nigerians are furious that they see so little benefit from the country's billions of petrodollars, much of which their rulers have squandered or stolen. Many politicians blame rival ethnic or religious groups, claiming they have taken more than their fair share. This wins votes, but makes Nigeria a tinderbox.
"When violence erupts, the government does nothing or cracks heads almost indiscriminately. Nigeria's army is mighty on paper. But many of its soldiers are "ghosts" who exist only on the payroll, and much of its equipment is stolen and sold to insurgents. The army is also stretched thin, having been deployed to all of Nigeria's states. The police are understaffed, demoralised and poorly trained. Many supplement their low pay by robbing the public they have sworn to protect."
Read the full editorial below:
The crime scene at the heart of Africa