The lack of appropriate mapping and surveying practices also contribute to the recent spate of building collapse witnessed across the country, the Surveyor-General of the Federation, Abduganiyu Adebomehin, has said.
Speaking at a press briefing in Abuja, he stated that many recorded cases of building collapse would have been averted if proper surveying and mapping were done.
"We have been hearing of collapsed buildings, bridges and so on, many of these mishaps were as a result of some form of deformation and alignment that could have been dealt with ab initio with surveying," he stated.
Adebomehin noted all buildings above five storeys should be monitored with guidelines that must be religiously followed.
"All super-structures should be monitored. Any buildings that are more than five storeys are supposed to be monitored and the guidelines on their maintenance should be strictly followed," he stated.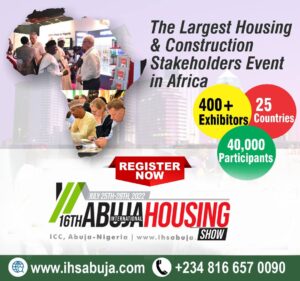 This came as he announced that the Office of the Surveyor-General of the Federation had procured a Ground Penetrating Radar System to help in determining infrastructures under the ground.
The OSGOF boss said the GPRS would assist during evacuation works to avoid destruction of things underneath the ground.
Adebomehin further noted that OSGOF was working in collaboration with Nigerian Armed Forces to ensure the protection of the country's territory, promote security network and discourage illegality in the activities of surveying and mapping.
This, he said, was in order to maximise economic gains and boost Internally Generated Revenue for the Federal Government in the face of contending demands by various sectors of the economy.
He also assured that the agency would ensure that geospatial data and other products and services were accessible to consumers and other end-users across the world.
Adebomehin noted that the weather station and the data centre newly established by OSGOF would enhance productivity and enable the office to discharge its duties by meeting its obligations to the government and Nigerians.
#Government #Buildings #OSGOF #Surveying #Government #Buildings #OSGOF