As part of efforts to ensure housing development in Nigeria, the Sterling Bank Plc has concluded plans to champion a non-interest finance session geared towards real estate development at the 2022 Africa International Housing Show (AIHS) to be held at the International Conference Center, Abuja.
The session is facilitated to address financial inclusion, most especially for developers and real estate investors in order to have access to useful and affordable financial products and services that meet their investment needs, transactions, and payments, in a responsible and sustainable way, hence, boosting housing development in the country.
The bank will be holding the special session alongside other notable speakers from Egypt, Pakistan and senior management staff of other banks who are offering non-interest finance in Nigeria like Jaiz bank , lotus bank , TAJ Bank and other private finance companies that are into non-interest finance.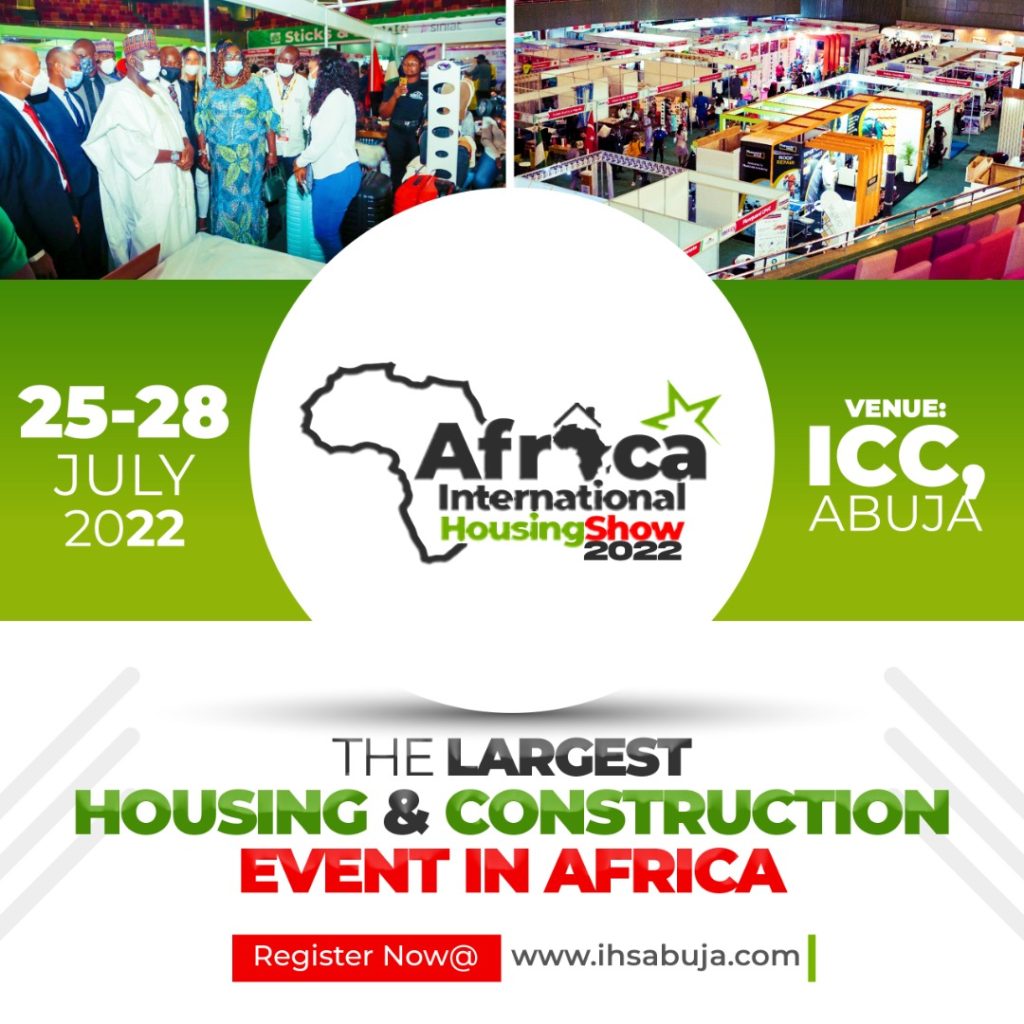 Sterling bank has won different recognitions and awards following its numerous contributions to the real estate sector. Worthy of note is the "AIHS Best Non-interest Finance Institution of the Year" on two different occasions in the last five years.
The bank has also won the Excellence in Delivery of Inspiring People Practices Award, 2020; Best in Corporate Social Responsibility, 2020; Best Fun and Friendly Workplace, 2020; Best Workplace to Work in Nigeria (Large Corporate), 2020; Banking in the Community Award, Bankers Awards, 2019; and a host of others.
At least, 34 international speakers from various parts of the world have been invited to the 16th edition of the event while over 15 countries and 20,000 participants are anticipated to attend the yearly international event. Additionally, with the hope that more exhibitors will sign up for the event, over 350 exhibitors have registered.
Political leaders' discussions, a climate change session with a special emphasis on green housing, exhibitions, a Proptech session and finance discussions, deal-room meetings, and other activities have all been planned for the event.
Leading companies in the housing and construction sectors, including Dangote, Lafarge Africa Plc, Cosgrove, Brains and Hammers, Stanbic IBTC, and others, are sponsoring the event.