Nigeria's state capital is located in the large metropolis of Abuja.
The Presidential Villa and the National Assembly are located in the Federal Capital Territory, which serves as the residence of the Nigerian government. Abuja is home to numerous of the Seven of the cheapest places in addition to government buildings and foreign embassies.
The city is served by the Nnamdi Azikiwe International Airport, which offers domestic and international travel options.
Abuja is one of the most expensive cities to live in Nigeria due to its high economic activity and the presence of global corporations.
Residents reportedly make an average monthly wage of 180,000 Naira ($390.88). For this reason, renting reasonably priced housing is essential if you want to stay within your means.
In this article, we will explore the seven most affordable residences in Abuja, taking into account the price of renting a home there.
7. Lokogoma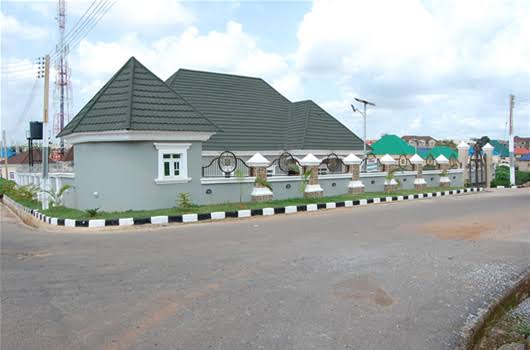 The distance between Lokogoma and Abuja's Central Business District is 17 minutes.
The area's main thoroughfare connects to other neighbourhoods, including Jabi, via the Lokogoma Expressway.
Middle-class residents predominate in Lokogoma. It is mostly a residential area with many estates already built and more on the way.
This area was developed as a result of the city centre's increasing population, and the government promised to upgrade the existing infrastructure.
It has several economic and social areas, including grocery stores, parks for leisure, hotels, and nightclubs.
Given that the Nnamdi Azikiwe International Airport is only 20 minutes away, it has become one of the most popular residential locations.
Despite being under development, Lokogoma is one of Abuja's busiest neighbourhoods.
In comparison to Abuja's most expensive neighbourhoods, the housing here is reasonably priced.
The annual cost of a three-bedroom apartment with power and water is between 500,000 and 1,500,000 naira.

6. Galadimawa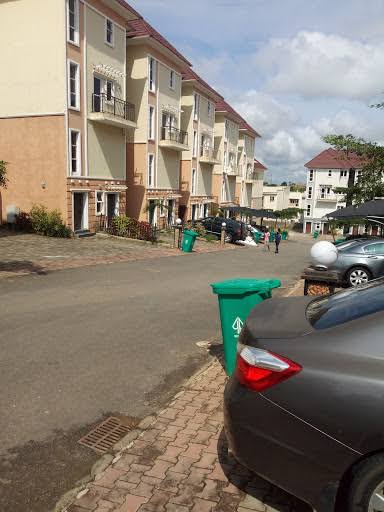 The Galadimawa neighbourhood, which is primarily populated by middle-class people, is around 17 minutes from Abuja's Central Business District.
Due to its proximity to several commercial and social facilities such as malls, restaurants, hotels, and enterprises, residents enjoy a high level of social and economic activity.
Galadimawa is also close to universities like Baze University and the African University of Science and Technology.
The district is still developing, hence the infrastructure is minimal.
The comparatively affordable housing, for the middle class, has not deterred people from moving in despite the lack of critical structures.
A three-bedroom flat with electricity and water supply costs between 550,000 to 2,500,000 naira per year.

5. Kuje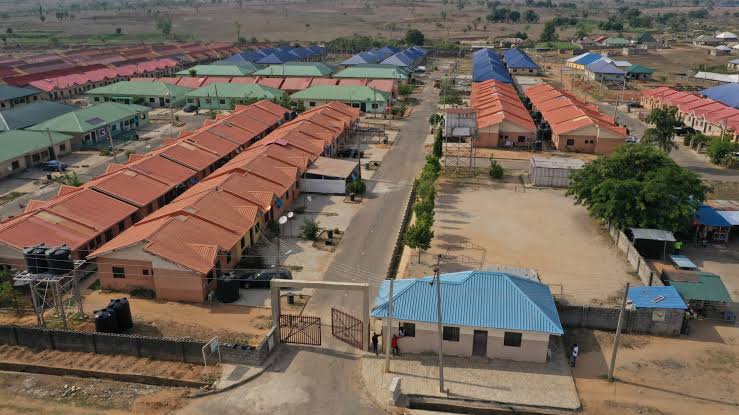 Commonly referred to as Abuja's "food basket", Kuje, an Abuja suburb, contains a sizable market where a wide variety of goods and services may be bought.
Although new housing and infrastructure developments are planned and some have even started, the neighbourhood is still in the development stage.
Prices of a three-bedroom flat with water and decent power supply. range from 250,000 to 700,000 naira per year.

4. Kubwa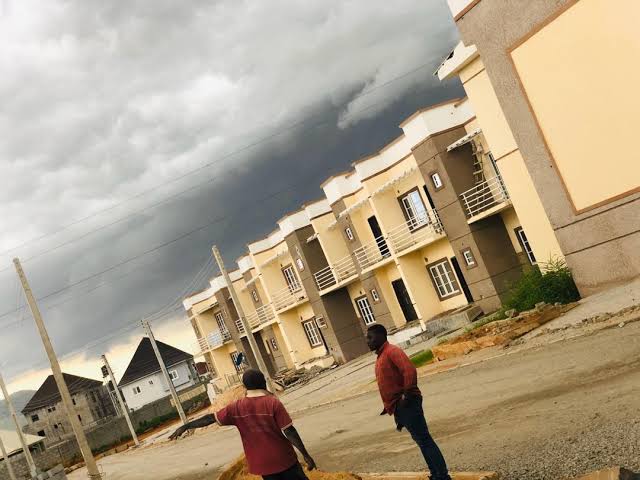 It is mainly a residential area and is around 20 minutes from Abuja's Central Business District.
The Murtala Mohammed Expressway is the primary road that links Kubwa to other parts of Abuja.
In Kubwa, there are restaurants, shops, and banks like Zenith Bank and Access Bank, as well as the NYSC Orientation Camp.
All of these, together with schools, support Kubwa's everyday economic and social activity adds it to the Seven of the Cheapest Places.
Both water and electricity are readily available to residents.
A three-bedroom apartment in Kubwa can be rented for between 150,000 and 1,500,000 Naira annually.

3. Lugbe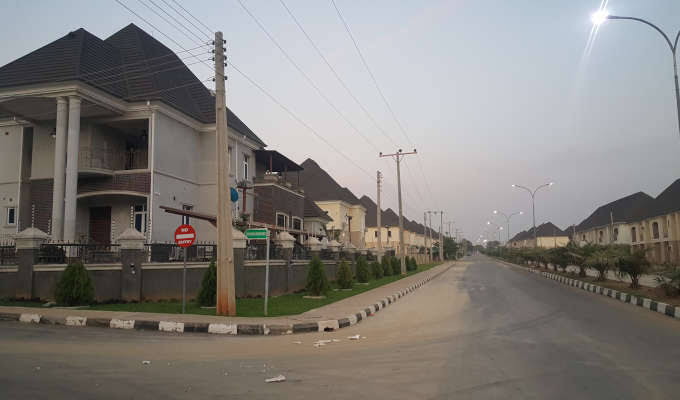 It is a residential suburb that is around 15 minutes from Abuja's Central Business District.
One of Abuja's more reasonably priced neighbourhoods is home to the Voice of Nigeria Transmission Station, the National Space Development and Research Agency, and the renowned Gateway Mall.
Residents encounter significant traffic in the early morning hours because of the Airport road.
As mentioned above, there are numerous banks, marketplaces, and a mall in the area, and together they all contribute to the bustling commercial and social life of Lugbe.
A three-bedroom apartment with a water supply and a respectable power supply costs between 350,000 and 2,000,000 Naira a year. In Lugbe, some of the estates offer security.

2. Jikwoyi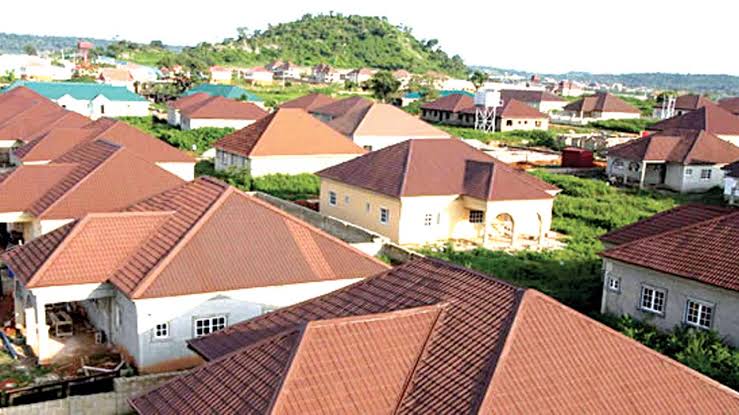 One of the Federal Capital Territory's satellite towns with the fastest population growth is Jikwoyi.
Due to the city's residents', it is among Seven of the Cheapest Places with need for affordable housing as well as newcomers who have lately moved to Abuja, it has seen considerable population expansion.
The distance between Jikwoyi and Abuja's Central Business District is 17 minutes by car.
In Jikwoyi, there are four phases: Jikwoyi Phase 1, Jikwoyi Phase 1 Extension, Jikwoyi Phase 2, and Jikwoyi Phase 3.
Commercial banks, such as GTB, as well as schools, colleges, hotels, restaurants, and numerous small enterprises, support Jikwoyi's socioeconomic activity.
However, inhabitants constantly deal with jams caused by insufficient road systems. Additionally, the power supply is appalling.
The annual cost of a three-bedroom apartment with power and water is between 250,000 and 700,000 naira.
1. Karu Urban Area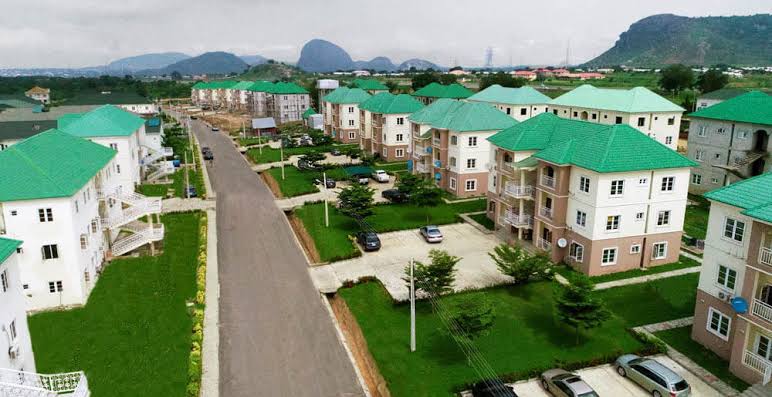 Although the majority of the region is in Nasarawa State, it is situated on the border between Niger State and the Federal Capital Territory.
One of Nigeria's fastest-growing districts, which is among the seven of the cheapest places, it saw a majority of residents look for affordable housing in nearby towns as a result of the city of Abuja's population growth.
The location is an economic hub because there are numerous banks and other enterprises there. Abuja and the Karu Urban Area are connected by a busy roadway.
The annual cost of a three-bedroom apartment with access to electricity and water ranges from 250,000 to 700,000 naira.
Source: Allnews