DANGOTE
DANGOTE GROUP is one of the most diversified business conglomerates in Africa with a hard-earned reputation for excellent business practices and products' quality with its operational headquarters in the bustling metropolis of Lagos, Nigeria in West Africa. The Group's activities encompass Cement – Manufacturing, Packing & Distribution
EKO ATLANTIC
Eko Atlantic is a marvel of modern engineering and technology, and a testament to the rise of Nigeria on the world stage. Eko Atlantic has helped propel Nigeria into a position of leadership in the economy of West Africa. The progress of Eko Atlantic, will no doubt shape the housing sector discourse in 2019.
LAFARGE
Lafarge Africa Plc is one of the 90 locations in which LafargeHokim is present, with headquarters in Lagos, Nigeria. A publicly quoted company on the Nigerian Stock Exchange (NSE), Lafarge Africa serves Nigeria and South Africa with a wide range of cement solutions designed to meet all building and construction needs from small projects like individual home buildings to major construction projects.
FMBN
The pro activeness of the management team led by Arc. Ahmed Dangiwa, and the introduction of the *219# mobile app for NHF subscribers is an innovation that will shape the industry in 2019. The strategy of the bank, in working with cooperatives and labour unions is another area that stakeholders are expecting to see results in 2019. The Bank's current business model targets partnerships with local and international organisations with financial and technical capacity, interested in delivering affordable mass housing for the low income end of the market.
NMRC
With a new board and Managing Director, to pilot the affairs of the organisation, their core mandate of setting the pace in mortgage re-financing and their role as a secondary mortgage institution in Nigeria, is sure to shape the housing sector in 2019.
Keen housing observers will be hoping to see NMRC, provide the liquidity that is needed by going to the capital market, raising funds, and making those funds available to member banks for the refinancing of their mortgage portfolio. NMRC must not derail in concentrating on the mandates of why it was set up.
FAMILY HOMES FUNDS
Family Homes Funds, an initiative of the Federal Government, was established to facilitate affordable housing delivery to low and medium income earners, by entering into specific partnerships with supportive State Governments, developers and International partners/agencies that can provide technical support and financing for project implementation.
With the experience, exposure and track record of the Managing Director, Mr Femi Adewole, it is very clear that the activities of the Fund will be one of the high points of the housing sector in 2019.
Urban Shelter Limited
Urban Shelter Limited is a property development corporation with headquarters in Abuja Nigeria. With over 25 years of experience in integrated property development and management, the company has been driven to make itself a house-hold name in the property industry. As a leading brand in property development, Urban Shelter's activities will be of interest to stakeholders in 2019.
ADKAN GROUP
Adkan Group is one of the leading group of companies in Africa, The group have diversify into different sectors of the economy that today encompass 7 businesses. This include the Real Estate sector by operating Adkan Services Nigeria Ltd.
AFP
Abuja Furniture Production (AFP), is Julius Berger's furniture production facility. The company was awarded Furniture Company of The Year 2018 by the Nigerian Housing Award. As one of the largest furniture manufacturers in West Africa, employing the latest technology and machinery for the production of high quality furniture and accessories, industry watchers expect AFP to continue leading the way in 2019.
CDK Integrated Industries
CDK Integrated Industries is a manufacturing company specialized in the production of premium quality sanitary ware, ceramic and porcelain tiles to cater for the market demand in Nigeria, Africa and Europe.
UPDC
UACN Property Development Company (UPDC) operated first as a Department, then as a Division of UAC of Nigeria Plc until 1997. UPDC's strategic thrust is the development and management of luxury, premium and classic apartments in selected cities in Nigeria. The approach to property planning, is viewed from the customer perspective, to create comfortable living/working environments.
BRAINS AND HAMMERS
Established in 2006, Brains and hammers real estate is backed up by decade's worth of insight and expertise. Over the years, we have successfully carved a niche as the best in building high end infrastructures and delivering unparalleled experiences for our highly esteemed clients for sale and lease. Our team is the best in the industry with access to the best and most reliable information and education allowing them continuous improvement in organizational culture, structure, and operational strategies in alignment to supporting and fulfilling business objectives.
COSGROVE INVESTMENT LIMITED
Cosgrove Investment Limited is a real estate development and general construction company. We are focused on pioneering the integration of technology and automation into residential and commercial real estate using sustainable methods. Led by a core team of highly regarded real estate professionals, developers and investors, we are at the forefront of disruption in the real estate industry in Africa. The Cosgrove brand is a guarantee of integrity, professionalism, and reliability – equal to the best obtainable anywhere in the world. The Cosgrove core team consists of highly respected individuals with years of experience and a solid reputation built on professionalism, integrity, and commitment to delivering value for all stakeholders.
FINE & COUNTRY
Fine & Country is a global real estate brand, specializing in providing a premium service through exceptional marketing and professionalism in the upper quartile of the market. Fine & Country International W.A markets and sells hundreds of Nigeria's most remarkable homes annually and provides real estate advisory services to blue chip companies, corporate organizations and institutional clients since joining the global network in 2008. Whether you are looking for a modern luxury home or a "smart" home with the latest in modern conveniences, or you prefer an eco-friendly home, we can help you find it all.
RIVER PARK ESTATE
River Park Estate is a mixed – use urban development over a land space of about 478 hectares, strategically located along the Airport road. The estate is a self-sufficient community consisting of the following vital components: Residential Component: comprises a variety of housing units ranging from 2 Bedroom Flats to 5 Bedroom Duplexes; Commercial Component: including but not limited to shopping malls, hotels, office complexes, etc,
COPEN GROUP
Copen Services Limited is a well – articulated and organised firm with diversified interests in Real Estate, Construction, Services and Consultancy. Copen Services Limited is the fruit of the desire of a number of young, honest, knowledgeable and experienced professionals, with over 20 years cognate, post – graduation / practical experience in public and private service, to pool together their resources for the service of humanity.
EXIMIA REALTY COMPANY LIMITED
Eximia is conceived as a real estate company that will 'lead the world through Africa'. The overall objective is to re-define the narratives by challenging the status quo and creating a unique and innovative platform to deliver real estate solutions in Nigeria and eventually Africa. This flagship brand is supported by Home4Me Nig Ltd – focused on affordable housing PPPs with the Federal and Governments.
OCTO5 ESTATES LIMITED
Octo5 Estates Limited – formerly known as Legacy Realties Limited was incorporated in 1997 to explore the emerging opportunities in the Nigerian economy. Octo5 Estates and its sister companies have since become known as innovative companies in the drive to create unique communities and enhance the value of such developments through their bouquet of services and are committed to developing and implementing innovative property and construction solutions that are tailor made to suit the need of Nigerians.
HAVEN HOMES
Haven Homes is the Real Estate subsidiary of Haven Global Resources Ltd, a firm registered as a limited liability company in Nigeria. Since our first residential development in 2006, Haven Homes, has been building beautifully crafted, unique and luxurious homes that present the occupiers with a very comfortable lifestyle. Haven Homes is a mainstay in the Real Estate sector. With the National Housing Awards, they received at the 2018, Abuja International Housing Show. Much is expected from them in 2019.
ABUJA INTERNATIONAL HOUSING SHOW, AIHS
The Abuja Housing Show is a unique one stop-shop for Construction Industry Stakeholders presenting new products, innovative services & technology. It is a unique forum where practitioners in the Housing & Construction Industry meet to exchange ideas & proffer solutions to housing problems. The show is always a high point for the building and construction sector every year, and this year's edition is going to be VIRTUAL and promises to be bigger and better. The Virtual AIHS 2020 is one event in 2020 that will shape the Housing sector in Nigeria, Africa and the rest of the world.
WICHTECH INDUSTRIES
Wichtech Industries is the best known company in the group and has a large footprint of 120 offices throughout Nigeria. As a manufacturer and supplier of roofing, plumbing and paint products, the name Wichtech has built its reputation on the quality of its product and service. Supported by national billboard advertising, local TV commercials and backed up by advertising on CNN international, the Wichtech brand has become a household name in middle and upper income circles.

BILAAD REALTY
BILAAD REALTY offers an experience that shapes the ideal lifestyle with focus on excellence of design, value propositions and timely delivery. We align with the Sustainable Development Goals (SDGs) 2030 in provision of sustainable real estate solutions for our clients. Our operations are also based on satisfying customers with exceptional taste and providing unparalleled customer experience process for home ownership, in a pristine environment that allows them relish the beauty of communal life with state-of-the-art infrastructural facilities.
Window Story
Window Story is the franchise retail brand of WINTEC Korea's Window covering products which includes up to 20 diverse systems of Blinds, Curtains and their automation versions.
With WINTEC's superior products competitiveness and marketing strategies, Window Story Stores has been established in 60 countries across the globe as at 2013; recently in 2014 Window Story Nigeria became a reality. In partnership with high-end interior out-fits, we have established Windowstory Stores across major cities in Nigeria: Abuja, Lagos, Port-harcourt, Uyo, Umuahia, Benin city, Kaduna and Minna.
BROLL
Founded in 1975, Broll Property Group is one of Africa's leading commercial property services company with offices in major cities
The company is affiliated to CBRE, a renowned global commercial real estate and investment firm which enables us to offer unrivalled local expertise and global market knowledge with the sole purpose of maximising the potential of your property
PARADISE ESTATE
Paradise Estate is a unique and private enclave set in the Life camp neighborhood of Abuja, one of Nigeria most fascinating cities. The estate offers uniquely impressively houses such as 2 and 3 Bedroom apartments, Terrace Duplexes, Semi-Detached and Fully Detached Duplexes, which exude uncompromising quality and style
BOL
Overtime, the company has grown from strength to strength, having successfully undertaken over 25 projects in Abuja alone since it commenced business in 2014. We aim to develop and orientate buildings towards structural integrity and productivity and to be of value to the client, their immediate society and the world at large.
APDC
APDC is a Property development company providing Construction, Real estate development, Consultancy and facilities management services. We design, build and manage residential and commercial developments tailor suited for our clients. We started back in 1994 as the property division of the erstwhile Abuja Investments and Property Development Company (AIPDC) now Abuja Investment Company Limited (AICL).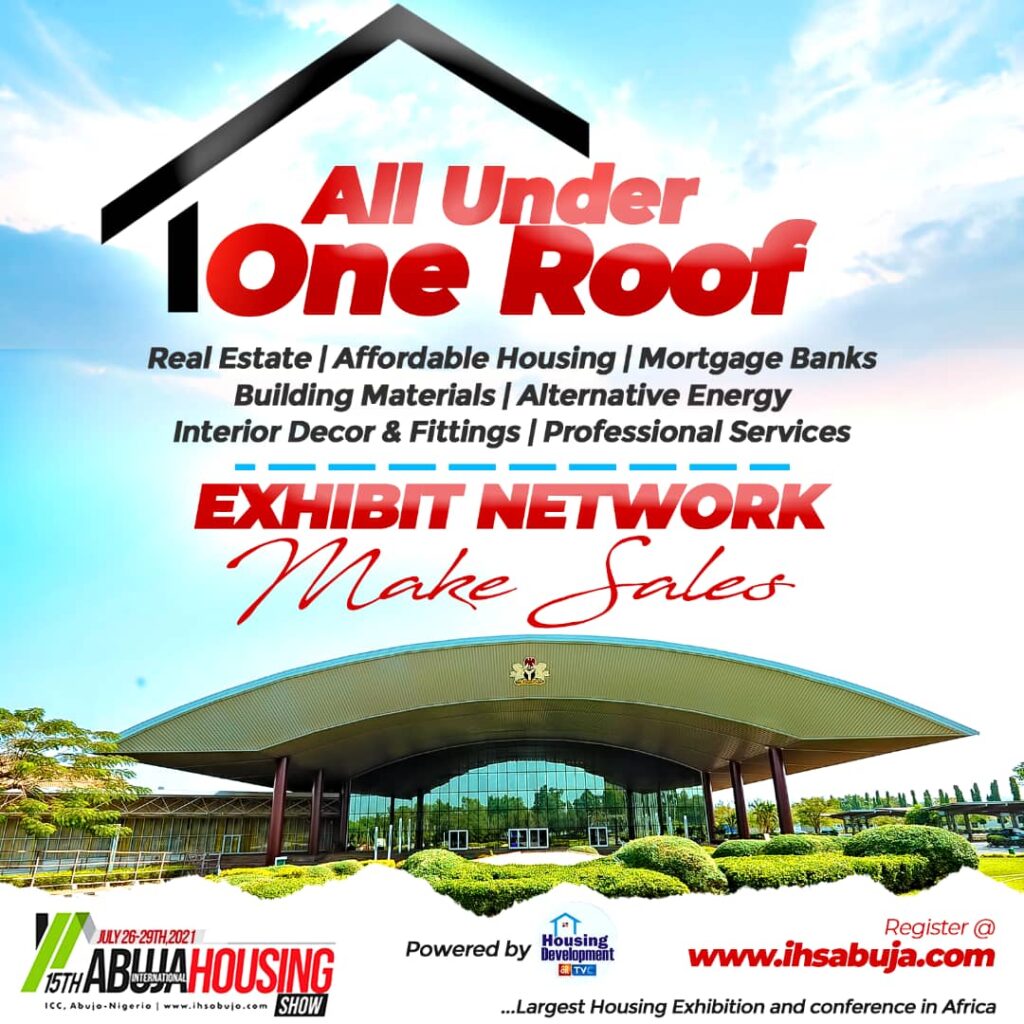 OPIC
Ogun State Property & Investment Corporation (OPIC) is a statutory corporation with a focus on the development of residential, commercial and industrial real estate hubs and new cities in Nigeria. OPIC is empowered to create new towns and cities across Ogun state and beyond.
Uraga Real Estate
Uraga Real Estate was created in November 2008 to consolidate the real estate activities of the Honeywell Group into new company with a renewed focus and strategy. The two main business units integrated into this new company are Skyview Estates Limited, a specialist developer and property/ facilities Management Company and the development team from Anchorage Leisure, the hospitality vehicle constructing the flagship 5 Star Radisson SAS Hotel in Victoria Island.
Efab Properties
Efab Properties Limited is a fore-most Estate Developer with its base in Abuja and have extended services to various states within the country, e.g Delta State and Anambra State to mention a few. Their focus is promoting 'A family, A roof "over the thirty six (36) states of the country. Paramount in the mind, is an intense desire to reach out with the totality of our know-how in real estate and solve the housing needs of all classes of Nigerians in a responsible manner, befitting a responsible entity.
ADRON
ADRON is a Real Estate and Property Development Company whose purpose to help people realize their aspirations for the pride of ownership, comfort, security and wealth through the provision of excellent homes and the will to provide homes for all classes of society with focus on the neglected populace in respect to government housing programs.
HYDRAFORM
Hydraform Nigeria is the official West African agent for the distribution blocks are top of the line in the building construction industry that gives a unique building system which encompasses excellent thermal properties, higher compact strength and outstanding speed of construction, environment friendliness and substantial cost saving.
FLEXI CLAY
FEXI CLAY -Modified Clay Material is a new revolutionary building material after Ceramic, Porcelain and Granite. FLEXI CLAY is modified soil made and bonded together by using only low heat temperature in its manufacturing process.
BLUESTAR
With over 30,000 square meters of 72 different stone colours stocked in Nigeria and over 300 stone colours available from our partners within 90 days, BLUESTAR offers customers the widest possible range of natural stone and engineered quartz in the whole of West Africa.
CAP PLC
Chemical and Allied Products Plc, a subsidiary of UAC of Nigeria Plc, is the technologi-cal licensee of AkzoNobel for Nigeria; (ICI was acquired in 2008 by AkzoNobel, the world's largest paint producer). Today, CAP Plc fully operate in the coat-ings business and fully provides a wide range of quality products and services, and it brand have become household names.
CAMBIELLI
With 203 sales outlets in Italy, Eastern Europe
and 'Western Africa, 2400 staff, a catalogue of 800,000 articles, three centralised logistics platforms, the Cambielli Edilfriuli Group is Italy's largest plumbing and heating suppliers.
IL Bagno
IL Bagno is the regional distributor for the world's leading manufacturers of sanitary fittings, kitchen, tiles, doors and other interior solutions. We excel in the provision of total bathroom solutions, creating unique and innovative bathroom themes for both the domestic and commercial markets.
Emel Building Materials
Emel Building Materials is a one-stop-shop building materials solution provider, offering a wide array of high quality, competitively priced products for interiors and exteriors including roofing, ceilings, doors, glass and wood products.

VODA PAINTS
At Voda paints we believe in utilizing technology to make things simple and easy to use. We also believe in thinking ahead and delivering products or services that can fit well with upcoming future technologies.
RIFENG COMPANY
Rifeng company is a global lead-ing piping system supplier in residential and commercial building industry, as well as a prominent suppliers in the field of indoor temperature controls. Products includes, water supply, drainage, heating, gas, casing, solar and sanitary.
Rifeng products mainly contains pipes, fittings, the pipping system includes PPR pipping system, multi-layers piping system, PVC piping system, PERT pipping system and PEX-b heating system.
FUJIAN STONE COMPANY LIMITED
Fujian Stone Company Limited was established in October, 2014. The company is specialized in marble and granite mining as well as construction slabs production, serving the market demand of West Africa, Africa and international countries and regions. Presently, the company owns 6 marble and granite mines and two stone slabs production factory. Our factories and mines occupy 3000 acres, which are located in several states in Nigeria and all of them have obtained mining and quarry licence.
LANDMARK AFRICA
Since opening our doors in 1997, Landmark has provided serviced office space, real estate development, market research and event hosting services to over 5000 organisations. Our vision is to create a globally affiliated real estate and services network for foreign and domestic companies. The aim is to allow them to operate efficiently in Africa by providing high quality office space and property development, enabling them to seamlessly do business across the continent. Our strong development and business service capabilities are highlighted by our longstanding multinational clientele and vast portfolio of real estate developments and flexible affordable office space
NIGERITE LIMITED
Nigerite Limited was incorporated in Nigeria in 1959 as a joint venture between the international Belgian group Etex N.V. and Odu´a Investment Company Limited of Nigeria. Your One-stop shop for building components solutions and market-leader partner in the building components and construction market segment with modern building components and solutions. We are the leaders in the market offering various building components including our fibre cement products which provides a superb combination of quality, performance and non-hazardous material to meet all your construction needs.
ALARO CITY
Alaro City is an integrated, mixed-use city planned for over 2,000 hectares in the Lekki Free Zone. Over 20 companies are moving or expanding their businesses to Alaro City. These companies include Ariel Foods, Starium (BUA Group), HMD Africa, Sana Industries, Loatsad, Kenol, Mantrac (Caterpillar), Omar Gardens and ASB Valiant. The first residential phase of 500 apartments is being developed by Universal Homes. Alaro City has areas for offices, logistics and warehousing, homes, schools, healthcare facilities, hotels, entertainment and 150 hectares of parks and open spaces.
ECHOSTONE NIGERIA
Technological advances in construction are not far in the future. They are here and within your reach, and they can be affordable. A middle-class earner like Ade can now afford a minimalist home neatly tucked away in the serene suburbs. We can help you create your place of comfort. We offer cozy and cohesive spaces that surround you with the feeling of home-coming, providing superior value for your money.
ABUMET
Abumet is a full-service aluminium and glass solutions provider with 30 years of experience delivering innovative high-quality aluminium and glass products and services within the Nigerian building construction sector. Supported by its state-of-the-art factory in Abuja and strong partnerships with leading global suppliers and systems manufacturers, Abumet is well-positioned to provide reliable robust and visually appealing solutions for the new-build or remodeling of residential and commercial buildings of varying configurations and scope, including of private homes, housing estates, as well as high-rise offices and apartments.
LANDWEY
We make real estate investments accessible to everyone in a way that is simple, secure and profitable. We achieve this by practicing excellence, continually innovating, conducting business with integrity and always putting our customers first. Our main goal is to deliver incredible value to our customers. This is why we offer services that go beyond the actual transaction of sale. We offer you simplified, rewarding and secure real estate investing
PWAN HOMES LIMITED
PWAN HOMES LIMITED and is acronym for Property world African Network, Home Ownership Made Easy Scheme. PWAN HOMES LTD is a property marketing and information company located in Lekki, Lagos. We are into making home ownership dream a reality for all. We discover where affordable and fast developing lands are located and make these known to the public. We also show you ways of conveniently and comfortably financing your private property through a very budget friendly manner.
LSDPC LAGOS STATE PROPERTY DEVELOPMENT COMPANY
LSDPC is the foremost property company and the best among other property companies or corporations in Lagos and the Real Estate Sector of Nigerian Economy.
Since 1972, LSDPC has been known for the development and sale of affordable residential properties (houses) and shopping malls (shops). We are also into rentals, lease and consultancy services. On this site, you will learn and discover everything you may want to know about our Corporation
RURAL HOMES LTD
Rural Homes LTD is an incorporated property development firm specialized in private, public and commercial projects, with a single mission: to build structures with enduring value and the potential to become timeless. Our team of creative professionals carefully evaluate each project in order to adhere to both financial and time constraints, and over the years we've become known as a top Real Estate Development Company.

EARTHPOINT MODERNSHELTER ESTATE
Our company a fusion of Earthpoint Development Services, a construction company and Modern Shelter Systems & Services a Real Estate brokerage/Marketing firm. While Earthpoint has built and delivered 2 Estates and are currently developing 8 others, Modern Shelter has sold over 500 houses in 2 years, including over 200 mortgages.

NETCONSTRUCT
Netconstruct Nigeria Limited is an indigenous, foremost real estate development company in Nigeria. Established in 2001, it has successfully delivered over 2,000 homes in gated communities in Nigeria. Netconstruct is a company renowned for developing models of excellence in real estate Netconstruct anchors its strength on the expertise it has built from its experience in developing real estate in Nigeria since 2001; and the selection and development of its qualified, experienced and motivated professionals.
SOLIGNUM
The Solignum range is a high performance brand of wood treatment products. Founded on over 120 years of tradition, the quality wood preservatives, termiticides, decorative coatings and ancillary products are widely trusted by professionals around the world to protect and condition their internal and external timbers. At Solignum we work with our customer to develop solutions for their problems with regards to the protection and preserving of wood.
COLEMAN WIRES AND CABLES
Coleman Wires and Cables is committed to manufacturing consistent quality wires and cables that meet and exceed our customers' expectations. We ensure continual improvement of our processes and services delivery through staff development, motivation and creation of a conducive work environment towards achieving utmost customer satisfaction.
ZOBIS CABLE
The Zobis Cable is an electrical wire and cable manufacturer. We have been operating and serving our customers over a decade now. We are a leading supplier of electrical wire and cable for the Nigerian market. Manufacturing wire and cable according to customer specifications.
GATEWAY MORTGAGE BANK
Gateway Mortgage Bank Limited is a Primary Mortgage Bank (PMB) fully owned by the Ogun State Government. It was established and licensed by Central Bank of Nigeria (CBN) in 2005 and commenced Mortgage business in February 2006. The Bank was subsequently accredited by Federal Mortgage Bank of Nigeria (FMBN) to access National Housing Fund loan. It was established to be a major financial institution to the Government of Ogun State and the teeming populace of the state, providing financial service through its arrays of products
FIRSTTRUST MORTGAGE BANK PLC
FirstTrust Mortgage Bank Plc is a mortgage bank resulting from the merger between First Mortgages Limited and TrustBond Mortgage Bank Plc with the intention of creating a strong financial institution that is capable of playing a headship role in the mortgage banking sector. The synergy is with the intent of enhancing stakeholders and shareholders 'value.
STERLING BANK
At Sterling Bank, our customers are our number one priority and we value their feedback and ideas. We've made sure there are plenty of ways to stay in touch. Sterling Bank Plc "Your one-customer bank" is a full service national commercial bank in Nigeria.
JAIZ BANK PLC
Jaiz Bank Plc – the premier Non-Interest Bank in Nigeria was established on the 11 th of November 2011 on the foundation of trust, professionalism and excellence to deliver innovative financial solutions and exceptional customer experience.
STANBIC IBTC
We offer all our clients a wide range of personal and commercial banking products through over 180 branches spread across every state in Nigeria and our online banking platforms.We offer current, savings, and domiciliary accounts; personal loans, vehicle and asset finance; MasterCard debit cards, Visa credit cards; home loans; internet banking; small and medium scale enterprise (SME) loans.
PLASCON PAINT
Founded in 1918, Kansai Paint today is the leading paint company in Japan and a top 10 global paint company. With 51 operations globally, Kansai Paint employs more than 10000 employees worldwide. Kansai Paint shapes the industry through innovation and has world class Research and Development facilities in Japan, India and South Africa, enhancing our Decorative brand leadership by continuously driving innovation and excellence in the markets our products serve.
CITEC INTERNATIONAL ESTATES
Incorporated as a liability company in year 2001, Citec International Estates Limited commenced operation afterwards with passion for integrated real estates development and providing comfortable housing accommodation for Nigerians in promoting environments. It began work at Mbora District in Abuja in 2001 having secured the understanding and approval of the Federal Government to deliver houses for low income earners at its Mount Pleasant Estate on about 230 hectares of land provided by the federal government. Today, the estate boast of the best infrastructure by any estate developer in the FCT.
NEDCOM OAKS
Driven by the need to contribute His quota towards filling the housing deficit in Nigeria, Mr Kennedy Okonkwo founded Nedcomoaks Ltd. "Dr Ned" as He's fondly called, is a highly motivated and successful entrepreneur with a passion for real estate.
As the head of a leading property development and management company in West Africa, it is expected that he will continue to drive innovations in the business of providing affordable housing solutions that exceeds customer expectations in 2019.
CONSTRIX
Constrix Real Estate Development Limited was recognized as the fastest growing real estate company of the year in Nigeria. At the Nigeria Housing Awards 2018. The Nura Dan Musa, led property firm plans in the short term to expand to every nook and corner of the country. This company will be one to shape things in the housing sector in 2019.
PLATINUM MORTGAGE BANK LTD
Platinum Mortgage Bank Ltd is one of Nigeria's leading primary Mortgage Institutions. Platinum Mortgage Bank Limited was recently awarded by FMBN, for its prompt and transparent disbursement of NHF loans to contributors. The bank has been re-positioned to provide excellent home ownership products and has assisted numerous Nigerians in their quest for home ownership in various estates across Nigeria.
HOMEBASE MORTGAGE BANK
HOMEBASE is a primary mortgage Bank (PMB) set up to provide first class mortgage financial services to professionals, public service workers, corporate bodies/institutions, cooperative societies and its members, as well as other interested individuals or groups.
INFINITY TRUST MORTGAGE BANK
Infinity Trust Mortgage Bank Plc was incorporated on 28th January 2002, as Infinity Trust Savings & Loans Limited. However, it commenced business operations in Abuja, in 2003.For over a decade, Infinity Homes has remained a true reflection of unalloyed commitment towards providing endless opportunities through affordable home ownership.
IMPERIAL MORTGAGE BANK LIMITED
Imperial Homes Mortgage Bank Limited is a Mortgage Bank duly licensed by the Central Bank of Nigeria to undertake mortgage banking and related services.
The Bank is made up of teams of diligent professionals established to provide quality mortgage and financial services to corporate organizations, professionals, workers as well as cooperative societies and their members. The company's operations and business philosophy are based on the cardinal principles of Customer Focus, Customer Service and Total Quality Management.
Their core business is the provision of cutting edge services to the housing and mortgage sector within the financial services industry and with specific focus on:
FBN MORTGAGES LIMITED
FBN Mortgages Limited is a leading Primary Mortgage Bank, with focus on delivering the best mortgage banking services and products that typify the dominance of its parent– First Bank in the financial services industry. As a dedicated provider of a wide range of mortgage and real estate financing solution, FBN Mortgages is in a unique position to help customers make those critical steps towards seamless home ownership and real estate development.

SAFE TRUST MORTGAGE BANK
At Safetrust Mortgage Bank Limited we esteem our vision. It is our vision which keeps us moving forward and our vision propels us into the future, ahead of our competitors. And with a rapid growing investment portfolio in mortgage and real estate industry in Nigeria, Safetrust Mortgage Bank is now a foremost Primary Mortgage Institution (PMI) in Nigeria. They are committed to providing successful mortgage and investment solutions to suit individual needs.
Kaduna State Mortgage and Foreclosure Authority
Kaduna state has scored a big mark in the country for establishing an agency to solve the problem of foreclosure on mortgage. It is the 1st state to domesticate the mortgage and foreclosure law in Nigeria. The domestication of the law by other states of the federation, will clearly be a turning point for the housing sector in 2019.
Pison Consulting Limited
Pison Housing Company was set up in 2005 as a real estate and housing finance advisory firm providing financial consultancy services with a focus on real estate. Pison Housing Company provides strategic advice, capital market and investment management directions for our capital providers and business clients. The company has excelled on its growth strategy through identifying new and emerging opportunities, overseeing considerable portfolios of real estate and housing finance activities, facilitating partnership with offshore capital providers, and creating structures & models that have led the company to becoming an expert Strategic Real Estate Development Advisory Partner in Nigeria and Sub-Saharan Africa.
North Court
North court is a real estate investment solutions company that adopts a research-based approach to developing and managing property as well as providing real estate advisory services in West Africa. South Court is committed to increasing the transparency of the real estate market in West Africa.
C-STEMP
C-STEMP Construction Skills Training & Empowerment Program, was Conceived by J.Hausen Limited based on it's experience of the severe shortage of skilled manpower constraining its operations and that of other real estate developers and building contractors. Spurred by the Construction Ideas fund (CIF) initiated by GEMS 2 and supported by DFID, C-STEmp has a key object to break the paradox of high unemployment and poverty in the midst of severe shortage of skilled manpower in the Nigerian construction sector.
JEDO INVESTMENT COMPANY
Jedo Investment Company Limited. It is a wholly indigenous, professionally oriented firm, with, with a focus on Engineering, construction, Installation and Procurement Services.
NBRRI
The Nigerian Building and Road Research Institute (NBRRI), is responsible for researching and developing road and building materials for the Nigerian building industry. The institute engages the Government of Nigeria on various policies that regulate and improve the quality of buildings in Nigeria.
The institute has recorded some acclaimed achievements, and sticking to their mandate of researching and developing building materials for the sector, will be something to look out for in 2019.With the retirement of the versatile Prof. Matawa Danladi, whoever comes on board as the helmsman has a lot to do.
Coop Mortgage Bank (CMB)
Coop Mortgage Bank (CMB) is a mortgage lending company based in Ibadan, Nigeria. It was registered and licensed by the Central Bank of Nigeria in 1993, and commenced mortgage banking operations in 1994.
ELLINGTON ELECTRIC
We create products that help people realize the power of technology and create safe possibilities through our products to make people's lives better, easier and more fulfilling. The Ellington range of products has over the years made its grasp in the overseas market because of its design, quality, and compliance to global standards.
SOE P.R.O.P.E.R.T.I.E.S
Soe p.r.o.p.e.r.t.i.e.s is amongst the leading real estate development and investment companies in Nigeria today. Incorporated in May 2006 with the aim of helping Nigerians own their own homes. Our Company is a Real Estate Development Company with expertise in Real Estate Development, Investment, Construction, Advocacy and Advisory Services having offices in Lagos, Abuja, United States of America.
ASBA & DANTATA
Asba & Dantata Properties LTD is a full-service residential development company with expertise in all aspect of multifamily housing development. Incorporated in 2014, we strive to achieve excellence in building premium residential housing estates. No talk of excellence acquires real meaning unless the individuals leading the way set an example for all the others in the company's hierarchy.
DANTATA & SAWOE
Dantata & Sawoe is the premier name in the construction industry today, it is a brand synonymous with quality, reliability and timely delivery. This reputation has been earned through over 40 years of experience of construction of Roads, Highways, Airstrips, Flyovers, Buildings, Irrigation & Drainage system, Airports, Power Plants and other forms of infrastructure all around Nigeria.
DANTATA TOWN DEVELOPERS
Dantata Town Developers Limited is a limited liability company that was established to provide technical and cost-effective engineering services for both public and private institutions. The company provides real estate solutions, our services, includes both consultancy and project implementation for individuals, government and corporate organisations.
MILLARD FULLER FOUNDATION
Nigeria requires more than 17 million new homes to meet the immediate needs of the people, the vast majority of whom lives on less than $4 a day. We are passionate about finding creative housing solutions that brings dignity to families who live in poor and congestied conditions. We are not interested in building luxury houses or even houses for the middle class. We are concerned about the poor majority and excited about seeing environments change, seeing a dream come true and lives changed by that process. We have a ministry of housing to work on and our intention is to build houses that are affordable to a lower end of the market.
TIMBERLOCK
Timberlock is Africa's fastest-growing wood preservative company. It has herbal & colourless wood preservative