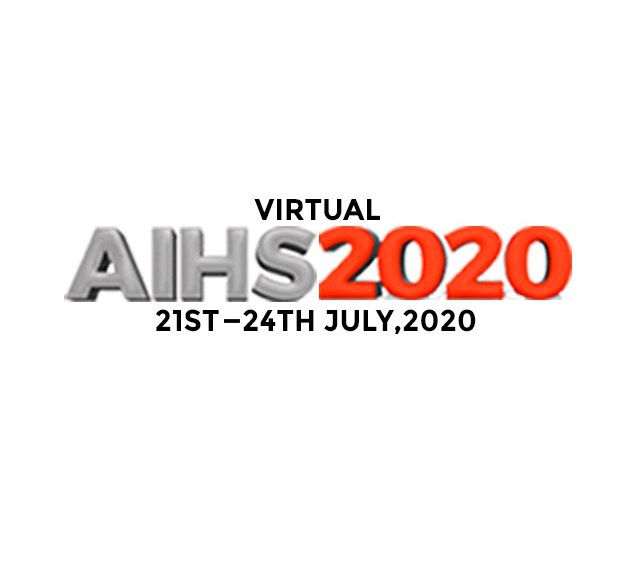 Abuja International Housing Show has become the face of the housing industry in Nigeria and Africa by holding the first ever virtual housing conference in the continent.
The event, themed "Housing Finance Innovations for 2020 and Beyond. Sustainable Systems for Cities" which was held between 21st to 24th July featured no less than 85 companies with thousands of stakeholders from across the globe in attendance.
Below are the key points from the iconic event:
The Minister of State Works and Housing, Engr. Abubakar Aaliyu who declared the event opened, said the Ministry is willing to partner with credible private sector developers towards actualizing government's aspirations on housing development in the country. According to him, the Federal Government through the Economic Sustainability Plan has selected housing delivery as one of the focal programmes to create more job opportunities to Nigerians in order to deal with the challenges of poverty exacerbated by the COVID-19 pandemic on the global economy.
Minister of State for Agriculture and Rural Development, Mustapha Baba Shehuri noted that partnership between the Housing and Agricultural sectors is crucial for the achievement of the government's projections. "While the link between agriculture and housing predates modern society, it is even more important today. One of the greatest solutions to rural-urban migration is the ability to establish a strong link between agriculture and housing.
Nigeria's Commissioners for Housing clamoured for appropriate collaboration between the public and private sectors to achieve greater successes in providing affordable housing for the citizens. The Commissioners in attendance were Abdul Hussaini (Niger State), Fausat Adebola Ibikunle (Kaduna State), Akande Omoniyi (Ogun State), Maruf Akinderu-Fatai (Lagos State).
The Nigerian Institute of Town Planners stated that urban planning is a strategic approach for addressing the challenges of covid-19. They emphasized that governance is key to unlocking a better urban future that "we aspire". The group made the remark during a special session that had former President of the Association, Tpl. Steve Onu, current President, Tpl. Lekwa Ezutah, Tpl. Abdul Fatai Ano, Prof. Timothy Gyuse and Prof. Ummaculata Nwokoro in attendance as discussants.
The following are key points from some of the speakers at the four-day event which had real estate practitioners treated to an e-breakfast.
Andrew Chimponda, Group Managing Director/CEO of shelter Afrique reiterated the commitment of the group in tackling the housing shortage in Africa, stressing that housing is a catalyst for economic development.
Andre Asselin, International Housing Finance Consultant stated that Nigerian would achieve greater strides in meeting the needs of its population and could address the housing deficit more effectively if there were greater emphasis on mobilizing private initiatives to improve the capacity of the existing housing stock to provide more decent units, both qualitatively and quantitatively.
Ambassador Akin Oyateru stated that there is need for cooperative societies to be innovative to boost their contribution to the housing sector even as they seek to deliver more affordable homes and enlarge the pool of loanable funds. He averred that cooperative societies are repositories of significant but largely idle funds which need to be pooled for both housing mortgages and construction finance.
Affordable Housing Provider, Brig-General Tunde Reis rtd stated that regulation, affordability, artisans' certifications and location are key factors in achieving the Federal Government's 300,000 housing units.
Victor Onukwugha, President of the Association of Housing Corporations of Nigeria stated that the success of any mass housing programmes without AHCN and its members will achieve little or no result, stressing that the body and its members across the country need to be actively involved to actualize the Federal Government's plan of 300,000 housing units.
Babajide Odusolu, CEO Octo5 Holdings Limited, stressed the need to embrace housing as a major driver of impact on the economy.
Moroccan Affordable Housing Expert, Mouna Tagma stated that the country has embraced strategic programs with an inclusion of developers and residents to end slum proliferation and enhance a rapid upgrade of slums.
The Executive Director, Centre for Affordable Housing Finance, Kecia Rust harped on the need to invest in housing as a strategy for resilience amid the coronavirus pandemic.
Sulieman Ibrahim, Lead, Capital Projects & Infrastructure, PwC Nigeria called on the government to invest in the Housing Sector, noting that the sector is the bedrock of the economy and an important tool for stimulating growth. He stated that government has a lot to gain by investing in housing.
Adedeji Adesemoye, Deputy Director & Non-Executive Director, Fmbn said to achieve affordable housing there must be a nexus between supply (Access to low interest finance, Access to Land & Title Documents to invest in construction, Assurance of Off-takers) and demand (Access to low interest finance, Access to Land & Title Documents to acquire home through mortgage, Housing prices and locations that meets the mortgagors income) sides.
Paul Onwuanibe, Chief Executive Officer of Landmark Group Nigeria stressed that the government and private sector have key roles to play to boost the housing sector. He said the benefits to the economy of a thriving housing sector include job creation, infrastructural development, growth of complimentary industries, training, beautification, tax collection, education, disposable income, lifestyle and wellness.
CEO of Reall United Kingdom, Ian Shapiro stated that Affordable Housing is a key way to sustainable economy, noting that Nigeria is "one of our priorities and we are liking to invest more".
Uugochukwu Chime, MD/CEO Copen Group Nigeria called for an urgent meeting among the stakeholders in the housing sector "to increase our capacities so as to deliver the homes that will meet our people".
Kehinde Ogundimu, MD/CEO, Nigeria Mortgage Refinance Company urged the government to provide an enabling environment for affordable housing to thrive, noting that one of the key ways to do so is through subsidy.
Ahmed Dangiwa, MD, Federal Mortgage Bank of Nigeria while speaking on revitalizing the National Housing Funds, said plans are underway to deliver over 53,000 new homes per annum units and over 800,000 housing micro finance loans per annum.
Ali Magashi, Chairman Aso Savings & Loans Limited stressed on the need to engage all the stakeholders in the eco-system and integrate all the efforts being put in place into one delivery system.
Murktar Aliyu, Acting MD/CEO, Urban Shelter Nigeria said to drive the housing sector, developers should continue to be "forward thinking". He called for individual contributions into the capital market so that developers can easily access funds to execute more projects.
Professor Timothy Nubi – Centre for Affordable Housing Studies, University of Lagos called on the government and private sector to focus the next few years on urban regeneration. He stated that regeneration is a huge investment for the housing sector.
Abdulmalik Mahdi, Managing Partner, Modern Shelter Systems and Services Ltd said mortgage funds should be released upfront against a bank guarantor to developers – to reduce the financial burden on developers.
Convener and CEO of the initiative, Barr. Festus Adebayo in his welcome address, noted that the iconic event is not just a conference and an exhibition, but also an innovation hub.
Adebayo who expressed joy over the success of the event in his closing remarks, thanked all the partners, exhibitors and participants for their support. "You all made it possible" he said.