Fresh facts have emerged about the causes of constant fluctuations in the prices of cement across the country. The facts are coming from stakeholders in the industry.
Just last week, the Governor of the Central Bank of Nigeria, Mr. Godwin Emefiele, at the presidential inauguration of BUA Cement's new production facility in Sokoto, called for a downward review of cement prices in the country, adding that most of the materials used in the production of cement, are sourced within the country.
Meanwhile, a check run by Africa Housing News revealed that Dangote Cement for instance, with its annual production capacity of 29.5 million tonnes, the highest among cement producers in Nigeria, has since exhausted its annual production, owing to constant huge demands of cement all over the country. Yet, the demands keep soaring.
In a bid to keep up with the growing demands, cement companies, especially Dangote and BUA Cements, are currently planning expansion as well as creation of more plants across the country.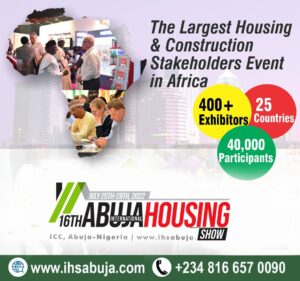 Also, responsible for cement prices' increase is the increment in the cost of gas. Gas, as needed in the production of cement, is currently on the high side. Most of the machinery used in the production of cement, are powered by gas. And due to general increase in the prices of gas, cement manufacturers across the country, have decided to go for an alternative to gas –coal.
That also, according to the stakeholders, has its own setback, as manufacturers; have to import coal from other countries, as the quality of the coal sourced in the country is not at per with to what is needed for cement production. And the cost of coal importation is currently taking its toll on production, hence the hike in prices.
With these as reasons behind the hike in cement prices, Nigerians can only hope for a drop in price, when the expansion plans of the cement manufacturers start yielding results. Also, Dangote Refinery will also help in reducing the price of gasoline, when finally in operation.
#Gas #Dangote #Cement #manufacturers #GasPlant #BUACement