The International Housing and Construction Show is Nigeria's foremost Conference on Housing Finance and Construction. The conference is in its 15th Year under the promotion of the Abuja International Housing Show and Housing Development Advocacy Network.
After 15 years of consistent delivery, the standard, impact, and quality of the IHCS conferences are highly recognized by the housing and construction-related community for its policy insights and contributions.
One of the main objectives of IHCS 2021 is to continue to work toward improving the standard of housing finance and construction via the contributions of its international community of housing finance practitioners, researchers, and scholars by introducing participants to the latest trends, developments, and challenges in the field while addressing the theme "Sustainable and Resilient Housing Solutions for A Post Pandemic World".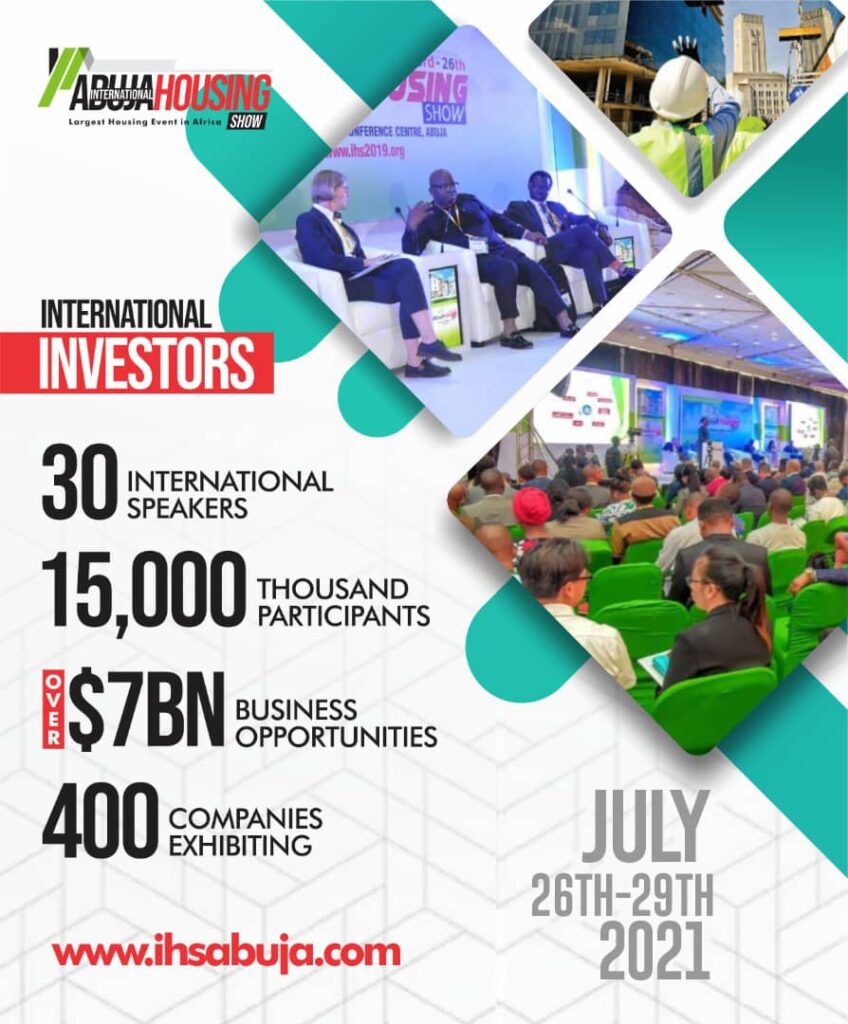 IHCS 2021 is designed to ensure a positive impact on participants while increasing opportunities for business opportunities. Renowned resource persons in the housing finance field will conduct special plenary sessions at the conference.
The conference will also provide a unique convergence of networking, learning, inspiring keynote speeches, discussions, industry-academia conversations, and plenary sessions, covering the following conference sub themes;
Housing the Critical Mass
Technology and Housing Finance Solutions
Affordable Housing & Sustainability Focused Solutions
Housing Market Development and Policy in a Pandemic
Housing Finance Interventions & Solutions
In view of the need to promoteResearch and Development, the board of trustees with the guidance of its committee of experts wishes to open its request for papers and presentations for IHCS 2021.
Prospective papers and presentations with profile of writer indicating "IHCS 2021: Paper & Presentation" as the subject matter should be sent to [email protected] or [email protected]
Deadline for Paper Submissions is March 31st, 2021 at 23:00 PM GMT with communication of accepted papers will be made to writers and published on the IHCS programme of event. The conference presentations and proceedings will be published as part of the IHCS yearly policy communiqué to stakeholders.