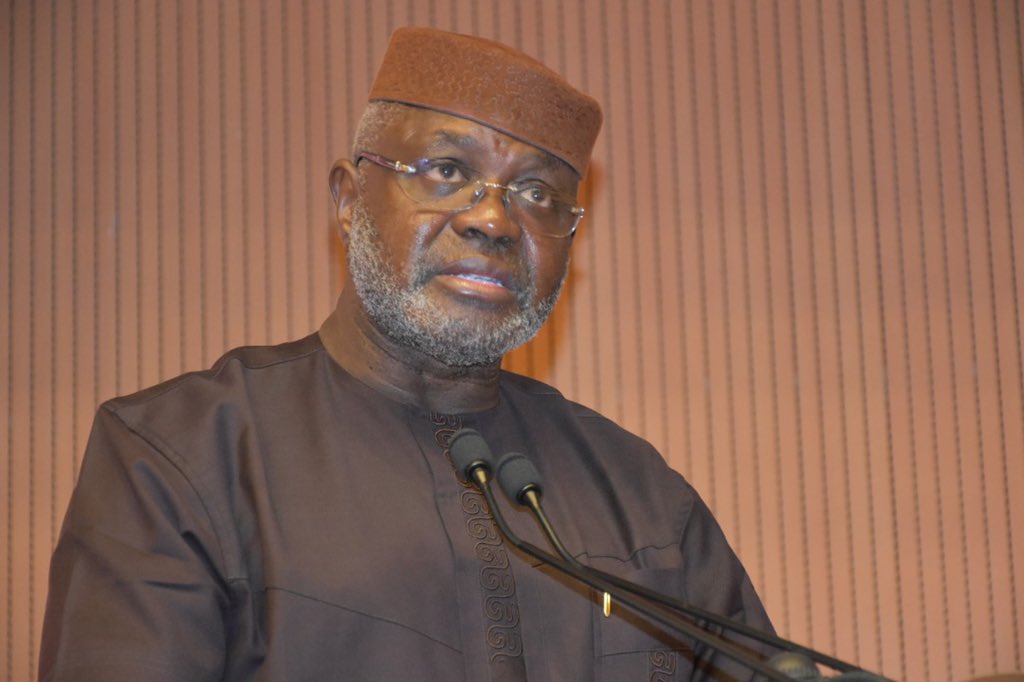 Ambassador Akin Oyateru has stated that there is need for cooperative societies to be innovative to boost their contribution to the housing sector even as they seek to deliver more affordable homes and enlarge the pool of loanable funds.
He made the remarks on Wednesday at the ongoing virtual Abuja International Housing Show (AIHS) which is the 14th edition of the initiative.
The ambassador succinctly averred that cooperative societies are repositories of significant but largely idle funds which need to be pooled for both housing mortgages and construction finance.
According to him, the demand for affordable housing in Nigeria is large and growing in the face of a sizable deficit and a dearth of existing interventions to support closing this gap.
Oyateru who used "Esusu" in Nigeria and "SACCOs" in Kenya as his case studies, said  estimates of output in the formal housing sector range from no more than 100,000 per year to an optimistic 200,000 per year, which covers only a fraction of the at least 700,000 units required per year to keep up with growing population and urban migration.
Quoting the United Nations (2015), he said Nigeria has an annual population growth rate of 2.8% and an annual urban population growth rate of 4.7%. "This means that housing infrastructure needs to take front row in terms of welfare priorities".
He stated that globally, about 1.6 billion people live in substandard housing, while over 100 million are homeless. "Nigeria hosts an uncomfortably large percentage of these two, with over 100 million Nigerians considered to live in substandard housing".
Oyateru succinctly averred that "Nigeria's housing problems are severe; even by continental parameters. Of the standard housing available either for sale or rent, average Nigerians — low to middle income earners could not easily afford".
While calling for a Model Cooperative, the ambassador prescribed the following principles.
Set the rules: It's mandatory for Cooperatives to have a registered bye-law which would detail subjects like constitution of management committee, tenure of management committee, contributions, procedure for disbursing money, procedure for doing business with third parties, meetings, book keeping and accounts, dispute resolution procedure etc. Bye-laws ensure fairness and accountability among members and reduce abuse to barest minimum.
Due Diligence- To minimise or eliminate the risk of losing money, it is important that cooperatives investigate any investment or business opportunity before making the decision to invest or engage in the business. It is also important for a Cooperative Society to engage the right professionals to advise members on every business transaction.
The observed that:
The cooperatives sector plays a crucial role in a country's socio-economic development, significantly contributing to GDP.
Cooperative societies as formal organizations enable their memberships to get land or own houses.
The probability of securing loans from the banks to get a home is daunting; making joining a cooperative an attractive option.
There is need to organize the various esusu entities into sub-groups of Cooperatives to create the required synergy of pooled funds for affordable housing or rentals to unleash significant transformation in this sector.
Cooperative Societies in Nigeria will do well to learn from the organizational structure and management of the SACCOs in Kenya optimizing their good practices to play a key role in the housing sector through unlocking idle funds.
Nigerian Government of grants, loans and financial assistance to the cooperative societies should be leveraged as an effective instrument of socio-economic change..
He concluded by stating that:  
International and domestic experience has shown that cooperative societies aid the economy and improve the well-being of citizens especially the middle and low income earners.
As various homes contend with the reality of our nation's dwindling economic fortune, now is the time for Nigerians to avail themselves of the immense benefits of cooperatives.
There is an urgent need to organize the various applicants in both the public and private sectors into cooperatives registered with CAC and Director of Cooperatives into a national movement – Union.
Innovative thinking must focus on strategic partnership with cooperative societies in Nigeria to unlock the vast resources they hold for affordable housing financing as has been successfully done by the Savings and Credit Associations (SACCOs) in Kenya.