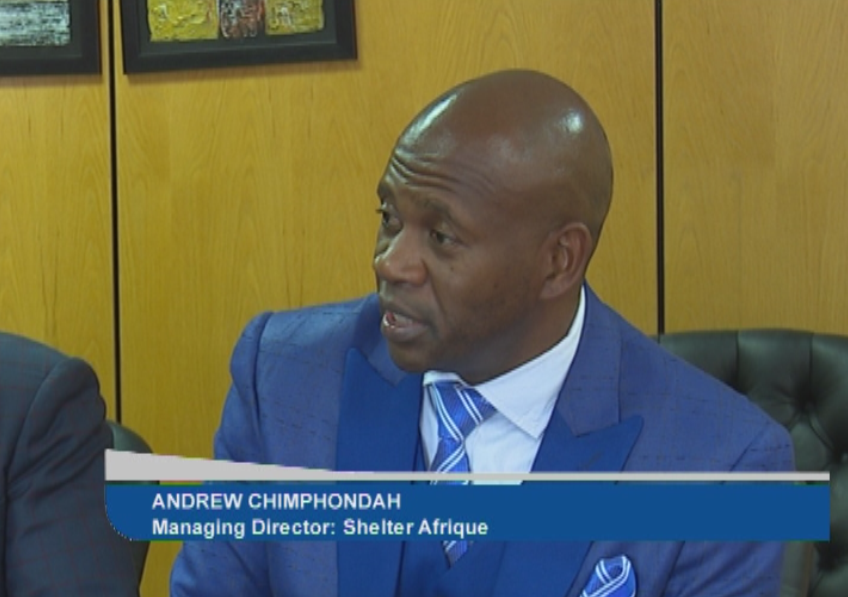 Group Managing Director of Shelter Afrique, Andrew Pandeka Chimphondah on Tuesday, stated that Housing is a catalyst for economic development.
The GMD made the remark while speaking on the theme "Housing as a Catalyst for Economic Development: The Role of Shelter Afrique" at the ongoing virtual Abuja International Housing Show.
To drive home his view, he itemized the following four points:
Despite the adverse effects of COVID-19, the construction industry was one of the sectors that were encouraged to remain open
Global estimates for the contribution of the construction to GDP are at about 11 per cent according to the WTO, in Africa that number is estimated to be at 10.5 per cent
Traditionally governments have invested in large infrastructure and construction projects, capital projects to stimulate the economy
After the First World-War, American President Herbert Hoover, invested heavily in construction and infrastructure as a way to boost the economy.
Large- scale housing is a vital way to inject much-needed capital into the economy; it also offers immediate employment opportunities
On SDG – Sustainable Cities and Communities, he noted the following points:
Cities are hubs for ideas, commerce, culture, science, productivity, social development and much more.
Common urban challenges include congestion, lack of funds to provide basic services, a shortage of adequate housing, declining infrastructure and rising air pollution within cities.
There needs to be a future in which cities provide opportunities for all, with access to basic services, energy, housing, transportation and more.
In his detailed speech, the GMD stated the following as Housing deficits in Africa/Nigeria:
Taking into account the exponential population growth rate in African cities and the ever growing need for decent and affordable housing in the region, which stands at a current deficit of 56 million units;
Thereby the development and implementation of all-inclusive, sustainable and effective affordable housing delivery strategies becomes pertinent.
Delineating on the role of Shelter Afrique as a catalyst in economic development, he itemized the following points:
Shelter Afrique has been enabling new housing supply (and demand) in Africa for 38 years; • The Company for Housing and Habitat in Africa (Shelter Afrique) is a Pan-African institution that exclusively supports housing and urban development in Africa.
A partnership of 44 African Governments, the African Development Bank (AfDB) and the Africa Reinsurance Company (Africa-Re).
Shelter Afrique builds strategic partnerships and alliances; it also provides financial solutions and related services to support the supply side and demand side of the affordable housing value chain.
He itemized Shelter Afrique's investments in Nigeria as follows:
Since its establishment in 1982, Shelter Afrique has been at the forefront and a pacemaker as far as investment in the real estate sector across Member States in Africa is concerned.
To date, the institution has approved investments worth USD 1.174 billion, out of which, USD 178 million (14%) have been in favour of Nigerian counterparties.
There is a Shelter Afrique Estate in Uyo, Akwa Ibom State which was financed in 1999 to the tune of USD 2.5 million
According to him, the foreign exchange challenges in Nigeria are:
Nigeria 51 projects have been approved but only 22 disbursed.
Our funds are in US$, hence exposed to foreign exchange risk.
Foreign Exchange Risk Mitigation Strategies – Short to Medium Term Solutions (1 – 2 years) Ø Leveraging on the recently introduced 5-year naira FMDQ OTC Securities Exchange Futures Contract. Ø CBN and Ministry of Housing intervention is required to mitigate the foreign exchange risk.
Foreign Exchange Risk Mitigation Strategies – Medium to Long Term Solutions (3 – 4 years) Ø Shelter Afrique issuing a Naira Bond in Nigeria
He stated that construction is a panacea for economies. He substantiated his assertion with the following points:
Benefits of Large Scale Construction: – Employment – Improved GDP – Improved Manufacturing – Slum Upgrading – Improved Social Distancing Awareness
Trade Finance: – Closed Boarders have encouraged PPE made for Africans by Africans. – Encouraged local manufacturers of bricks & furniture et al. – Improved inter-Africa trade under African Continental Trade Agreement (ACFTA).
Housing Policy Reviews & Reforms