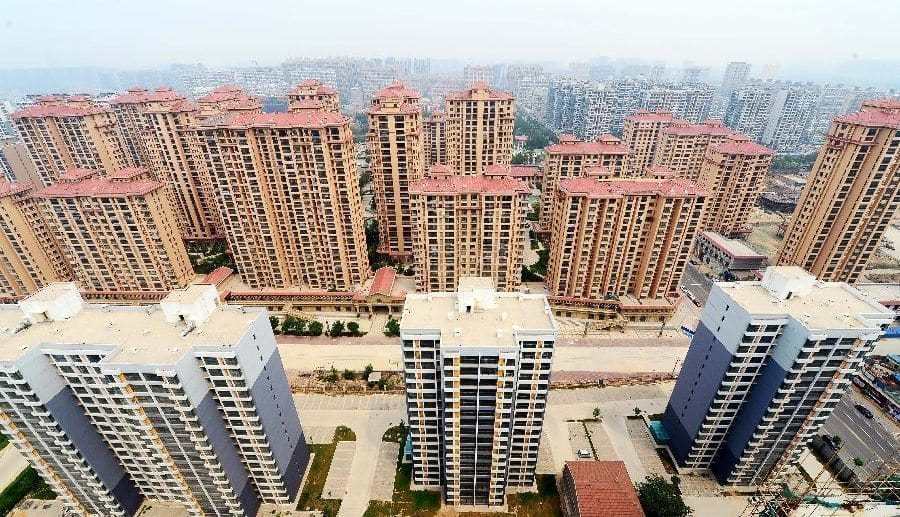 •Developer abandons site in Abuja
After eight years, about 133 subscribers to Nigerian workers' housing scheme in Federal Capital Territory are yet to have roof over their heads, following the inability of the developer to complete the project.
The housing project, which was in partnership with Nigerian Labour Congress, NLC/Trade Union Congress, TUC, was awarded to a property developer, Goodhomes Development Company Limited.
The Chairman of Concerned Subscribers, Chief Emeka Anua, who spoke to journalists, said the scheme, which was widely publicised has initial plan to develop 10, 000 housing units in Apo Tafyi District.
He also noted that former President, Dr. Goodluck Jonathan on 17th December 2014, flagged off the project, and the subscribers began to make payments to the real estate developer since 2012.
According to him, the first set of the houses were supposed to be delivered in six months, but eight years after, there is no end in sight, as the developer refused to pay contractors.
"In 2018, the developers proposed to subscribers' that they will deliver carcasses, which we all agreed to the arrangement after we paid over N311 million."
Similarly, the chairman explained, "a year after, they proposed to sell plots of land to us to enable individuals build their own homes, not blocks of flats in the original agreement."
Speaking on issue, NLC President, Comrade Ayuba Wabba said actions are being taken to resolve the matter.
According to him, we are ready to work with the concerned subscribers. We are not aware that land has been revoked.  The land covered two districts, and if it is fraudulently sold, we will recover it.
"The federal government has invested N500 million in the project, and nobody has the right to sell the land meant for Nigerian workers. FCT Minister is aware of the matter, and he will follow necessary processes."
On his part, the Managing Director, Goodhomes, Mr. Daniel Nwokedi told The Guardian that the housing scheme was not scam, stressing that the project is enormous, and unfortunately they cannot cope with it.
Nwokedi also noted that the scheme was based on the following arrangements: 90 per cent from federal government, while Nigerian workers will complete the 10 per cent through their salaries.
Explaining further, he maintained that Federal Ministry of Finance and Central Bank of Nigeria, via Federal Mortgage Bank of Nigeria made N10 billion available for the subscribers.
Similarly, Nwokedi added that the amount was to be assessed by other citizens subscribing to the national housing scheme, regretting that change of government in 2015 affected the programme, but NLC is on the project.
"Goodhomes has over 500 Nigerian workers subscribing to the Scheme. Initially, we were to construct 300 housing units, and this arrangement was increase to 1,000,which our strength could not take us," he added.
Source: guardianng