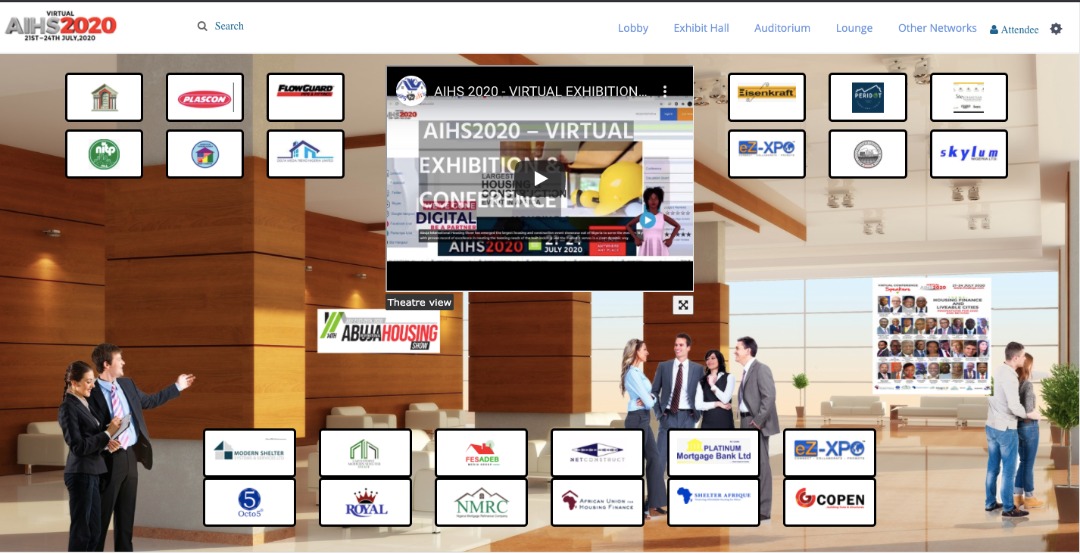 As part of efforts to help the general public conveniently explore housing schemes, mortgage options and a host of other opportunities, Abuja International Housing Show has established a virtual platform with credible estate developers to meet the needs of those looking for such opportunity.
The avenue will enable those looking for such opportunity to engage and interact with developers with genuine housing projects, meet mortgage banks, home interior companies among others.
The Abuja International Housing Show, 2020 which marked the 14th edition of the initiative and was held virtually for the first time, featured no less than 85 companies.
These companies with reputable image are strategically positioned to help Nigerians achieve their dreams of owning a home, access mortgage and a variety of other opportunities.
To connect with these companies, register and login through www.ezxpo.net/aihs2020.
The 2020 edition of the show, held from 21st to 24th July was themed "Housing Finance Innovations for 2020 and Beyond. Sustainable Systems for Cities".