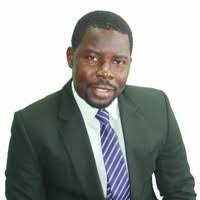 Real Estate expert, Suleiman Ibrahim has called on the government to invest in the Housing Sector, noting that the sector is the bedrock of the economy and an important tool for stimulating growth.
Sulieman, Lead, Capital Projects & Infrastructure, PwC Nigeria made the call on Friday at the Virtual Abuja International Housing Show.
According to him, investment in housing affects all facets of life through its multiplier effect on economic development, forward linkages to the financial markets and backward linkages to land, building materials, tools, catering, furniture and Labour markets.
He succinctly stated that the construction of a medium sized (2/3 bedrooms) bungalow is capable of directly creating employment for an average of 32 workers.
"The number goes up significantly when the forward and backward linkages are factored into the process. Therefore for 1000 housing units scheme of two bedroom bungalows, up to 32,000 workers will be engaged for a period of between 12-18 months. Accordingly, if in a year we build a 1000- housing unit estate in each of the 36 States of the federation and FCT, we would create a workforce of 1,184,000 per annum".
In a presentation centred on "Nigeria Housing Data and Why Government must Invest in Nigeria's Housing Sector to Stimulate the Economy," Suleiman stated that Nigeria's real estate sector remains a key sector in the Nigerian economy. "The sector contributed N6.4 trillion to nominal GDP between Q1 – Q3 2019".
He stated that the housing sector has the potential to generate employment, increase productivity, raise standard of living, improve social security and alleviate poverty.
However, the Real Estate expert noted that despite the encouraging and evolving trends, the Nigeria real estate industry is still burdened by several issues that are hindering its growth:
High costs of property Development: High costs of building materials, high skilled labor costs, costs associated with poor roads and sewerage systems. About 75% of dwellings in Nigeria's urban areas are built of concrete, cement prices in Nigeria are rising faster than in other neighboring countries and compared to the world
Taxation: Real estate investors are usually subjected to multiple taxes. Some of the taxes levied against them include development levy, income tax, building plan approval levy, property tax, land use tax, and we even have instances where real estate investors are expected to pay renovation tax whenever they want to renovate their properties.
Bribery and Corruption: There have been various instances where developers who have not satisfied preconditions or who simply do not qualify for the allocation of land are granted allocation, while those who are qualified are denied.
Limited sources of funding: Whether you are thinking of investment property financing or securing real estate loans for financing a personal home purchase, you would still have to deal with the issue of insufficient funding down the line.
Devaluation of the naira: The Nigerian construction industry is heavily dependent on the importation of the raw materials and equipment they use for construction from foreign countries. However, a devalued naira increases the cost of purchasing these raw materials and equipment
The" Omo-onile" menace: Aside from the frequent scam involving selling a particular property to multiple buyers, they demand levies that discourage anyone investing in real estate. Their activities often lead to an increase in labor cost, cost of building materials as well as cost of completing a building project
Suileman who called on the government to make the housing sector a priority, concluded that for Nigeria to improve the trend in the housing sector, the following four factors are imperative:
Macroeconomic Stability: This relates in particular to price stability in terms of inflation and exchange rate movement. The above helps to ensure input prices as well as interest rate for financing are stable and low
Policy Review & Reforms: Land reforms with respect to ownership and usage are essential to drive down the cost of land and enhance investment in the sector. Improvement in land administration and titling processes including adoption of 21st century technology. There is a need to review all housing initiative and consolidate same to achieve greater impact
Reduce Construction Cost & Enhance Productivity: Promote lean execution techniques via standardization and efficient purchasing of key input. Introduce industrial construction for mass real estate projects (especially housing) to reduce cost. Promote the use of energy efficient/saving materials/technology. Streamline roles and charges by various government agencies
Financing: Enhance liquidity of the real estate market especially housing via initiatives such as the issuance mortgage backed securities listed and traded on platforms like the FMDQ OTC exchange. Ensure a low interest rate environment so as to make loans affordable. Consolidate various housing funds to enhance capacity of government housing agencies to fund housing projects on a large scale.