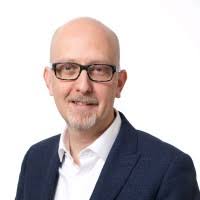 The Chief Executive Officer of Reall, Ian Shapiro has stated that Nigeria is one of the organization's priority countries for affordable housing investments, adding that they are keen to invest more in the Nation.
Shapiro, an Innovator and Investor in Affordable Housing made the remark at the just concluded virtual Abuja International Housing Show which marked the 14th edition of the initiative.
He averred that Nigeria is commercially viable and environmentally sustainable for Affordable Housing to thrive.
According to the group's boss who centred his presentation on a 3-point agenda, if Nigeria can harness the potentials of the housing sector, it will enhance the economy and also create lots of opportunities for the citizens.
He stated that a 10,000 dollar homes is environmentally sustainable and commercially viable in Nigeria, stressing that there are lots of benefits and opportunities in the initiative.
The CEO stated that the housing sector is an uncrowded one and hence, if well harnessed can help generate funds that can assuage the ailing economy.
Shapiro added that affordable housing is a two-way to kick start the 16th and 17th sustainable development goals, emphasizing that it will provide massive job opportunities.
Reall is an investor and innovator in affordable housing in Africa and Asia. "We develop, refine and share innovative housing models that unlock the political will, capital investment and end-user finance needed to create the conditions for hard-working families to secure their own home.
"We do this because affordable homes not only provide a fundamental human right, they unleash unimaginable human potential to shape a future of gender parity, climate resilience, clean water and air, renewable energy and socio-economic justice.
"We believe that the best way to realise this future is by working in open collaboration using an open-source approach, so that the best ideas can be adapted and adopted around the world.
"This enables functioning housing markets to be developed at greater speed and scale and means that together, we don't just construct houses, we build a home for human potential.
"We're building an affordable homes movement that will improve the lives of 100 million people across Africa and Asia by 2030".
"Reall's strategy is to get affordable homes built at scale by targeting investments, generating ideas and championing evidence. This accelerates the flow of capital and the availability of end-user finance, leading to catalytic commercial, economic and socially sustainable change," the company stated on its official website.
Ian has been working at the interface between private sector effectiveness and public good for 25 years. Reall's model has provided an ideal platform for his leadership.
Ian spent 16 years at DFID, where he progressed to Head of Private Sector Development. Ian was Chief Strategy Officer for Crown Agents before joining Reall as CEO in 2018.