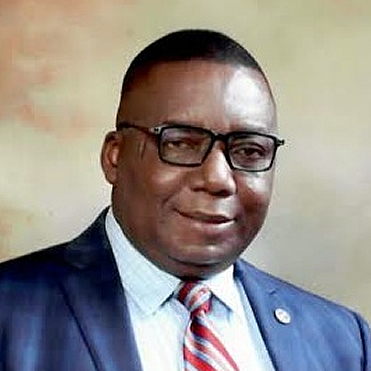 President of the Association of Housing Corporations of Nigeria, Dr. Victor Onukwugha has stated that the body and its members across the country need to be actively involved to actualize the Federal Government's plan of 300,000 housing units.
The group's boss made the remark on Thursday at the ongoing virtual Abuja International Housing Show.  According to him, the success of any mass housing programmes without AHCN and its members will achieve little or no result, stressing that it is time "that our government should get the priority right and takes necessary actions to reposition our housing delivery structures for effectiveness"
Onukwagha who unveiled the role of AHCN in facilitating the delivery of the initiative, said state housing agencies are created to execute affordable housing programme and implement housing policy at the state level.
He said "It is important to note here that this federal government plan of delivering 300,000 housing units may end up as one of those government white elephant projects if AHCN and its members across the country are not involved in the execution plan.
"Statutorily, state housing agencies are created to execute affordable housing programme and implement housing policy at the state level. They are to construct and maintain modern dwelling houses at reasonable and affordable costs for sales to members of the public".
The president however noted that "the current structure of most of these housing agencies has rendered them ineffective to adequately carry out these statutory responsibilities".
He observed that "The pedigrees of housing corporations in the past were most evident in all the state capitals especially when states were newly created.  We demonstrated over the last three decades that we were able to rise up to the challenges of housing provision for the teeming Nigerian masses with estates scattered in major cities and towns until recently when these responsibilities were ignorantly being usurped gradually by some state governors and saddle the ministries with the responsibilities or sometimes directly under Governor's office.
"This usurpation of the statutory responsibilities of these state housing agencies by the state ministries is purely an unnecessary duplication of duty which will in the long run cause distraction, needless rivalry, unfair competition and sheer wastages and repetition of efforts and resources. Incessant building collapse, improper planning of our cities, charlatanism, usage of fake building materials among others are some of the consequences of distraction arising from this usurpation and participation of ministry in direct construction.
He counselled that "The housing ministry should therefore strictly reduce its activities to policy formulation and monitor her statutory parastatals to ensure policy compliance and accomplishment.
"The Ministry of Housing both in the federal and states should concentrate on providing the enabling environment and supervision for the housing agency to fulfill its statutory mandates rather than engaging in direct construction to enable  these state housing agencies carry out their statutory responsibilities.
The Association boss succinctly averred that "Saddling the federal ministry of housing to execute this proposed 300,000 housing delivery as enumerated in the Economic Sustainability Plan is unnecessary. Federal Housing Authority which is the federal government arm in housing provision should be saddled with this task at the federal level and because of the enormous plan to deliver these housing units in all the states, the inclusion of the state housing agencies is inevitable at the state level to complement the efforts of the FHA".
"It is important also to note that most of these state housing agencies already have lands allocated to them for housing delivery which can easily be used immediately for this proposal.  Involving state housing agencies in the plan will hasten the speed of delivery this target within the stipulated time frame.  Most of these corporations have lands in all their local governments which will assist in getting lands for the execution of the project at the local government levels. Apart from the above factor, it is easier for state housing agencies to get land allocation from their governors for mass housing than the federal government calling for such allocation.   If government is sincere with this plan, it is better to go through these housing agencies.
"From the experience of private-driven housing scheme, it is obvious that affordable low cost housing is not attractive to private developers because of the low yield from such investment.  It is only state housing agencies that are positioned to bear this low yield from social housing.   With the backing of government through this proposed intervention, it becomes easier for these agencies to function effectively.
"Most of these housing corporations are one-stop organizations with fully trained and experienced professionals in the built environment which will guarantee quality delivery. It is an advantage that can be explored in the delivery of this mass housing project by federal government..
The President called for the establishment of a central monitoring and controlling body to appraise and supervise project execution.
He noted that apart from this federal government plan of delivering of 300,000 housing units, the Association is veering into neglected area of mass housing by government which is rental housing.
He added that "Also, we are working at creating agricultural/farm settlement and villages in all local government where we shall be using agriculture to drive housing at the local and rural level thereby creating job opportunity for millions of jobless youths across the country.
"We are planning to use our reach and vantage position to acquire lands in all local governments for agriculture and housing where land will be allocated to interested youth for agricultural purpose and we shall build a beautiful estate within the settlement with all excellent environment and infrastructure as well as other good things of life that are available in the city for the farmers on either rental or rent to own with option of repayment through harvested crops from their farms".